Posted: April 20, 2022
Contact: Doug Anderson, doug.anderson@MinnState.edu, 651-201-1426
ST. PAUL, Minn., April 20, 2022 – The Board of Trustees of the Minnesota State Colleges and Universities today recognized eight individuals with Awards for Excellence. These awards are conferred annually to college and university teaching faculty and university administrative service faculty to acknowledge and provide systemwide recognition for consistently superior professional achievement and to encourage the ongoing pursuit of excellence.
"The Awards for Excellence are Minnesota State's highest honors," said Jay Cowles, chair of the Board of Trustees. "Recipients have distinguished themselves through their commitment, their efforts, and their contributions that will surely pay-off in the lives of their students for generations to come. They continue to raise the bar in cultivating a culture of excellence and inspiring the best at Minnesota State."
SERVICE FACULTY OF THE YEAR
This award is bestowed upon university service faculty to acknowledge and reward exceptional individual professional accomplishment, and to encourage ongoing excellence in the key roles that service faculty fulfill at our system's universities, including  advising and counseling students; recruitment, retention, and placement of students; residential life programming; facilitation of student groups and student leadership; and other involvement in university and community activities. This year, the Service Faculty of the Year is: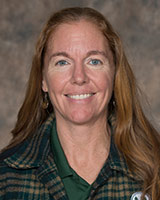 Erika Bailey-Johnson
Sustainability Director
Bemidji State University
"Through her boundless creativity and tireless advocacy, Erika has demonstrated time and again her capacity for leadership and innovation," said Faith Hensrud, president of Bemidji State University and Northwest Technical College. "She has been repeatedly called upon to share her knowledge and expertise at local, regional, and national levels; and she has been a vocal champion for the ideals of equity and inclusion, particularly in our region's Indigenous communities. In addition, she has an exceptional record of ongoing professional development and creative achievement, and through her various roles on our campus she has proven her dedication to the success of our students."
EDUCATORS OF THE YEAR
These awards are bestowed upon faculty to acknowledge and reward exceptional professional accomplishment, and to encourage ongoing excellence in teaching. The award proclaims, on behalf of the entire Minnesota State system, the Board of Trustees' pride in the dedication and accomplishment of its faculty who provide instruction that prepares Minnesota State college and university students for their professional, scholarly, and civic lives.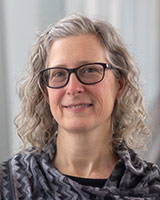 Lisa Bergin
Philosophy
Minneapolis College 
"Dr. Bergin is a relentlessly hard-working and student-centered faculty member," said Sharon Pierce, president of Minneapolis College. "She consistently challenges herself by engaging in critical analysis of her teaching methods and practice in order to provide the best instruction and environment for her students. Her emphasis for several years has been closing success gaps in courses she teaches, and more recently sharing what she has learned about culturally responsive pedagogy and curriculum with fellow faculty throughout the system."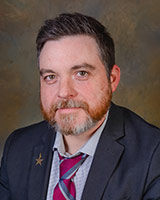 Michael Dando, English
Communication Arts and Literature
St. Cloud State University
"Dr. Dando's teaching, service, and research center around community-oriented, student-driven opportunities for democratic engagement, critical thinking, and authentic self-expression across a variety of mediums and methods," said Robbyn Wacker, president of St. Cloud State University. "He seeks critical, meaningful ways to connect diverse, real-world experiences, communities, and backgrounds into his teaching."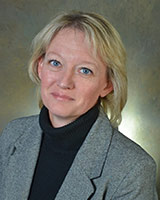 Melissa Hanzsek-Brill
Mathematics
St. Cloud State University 
"Dr. Hanzsek-Brill has led an exemplary career as a teacher, scholar, and an engaged community steward in Minnesota for over 25 years," said Robbyn Wacker, president of St. Cloud State University. "She is a faculty member that exceeds all boundaries to reach her students with her exceptional skills, experience, and radiant passion for their learning. She is a north star shining brightly from St. Cloud, Minnesota."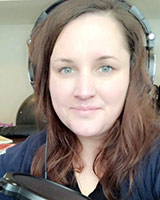 Alex Layne
Technical Communications
Metro State University
"Dr. Layne advocates and acts to make sure the students at Metro State have the opportunity to engage in high-impact educational practices that are not always readily accessible to adult and marginalized students," said Ginny Arthur, president of Metropolitan State University. "She models innovation by letting students take the leadership and responsibility for their learning through the use of learning proposals."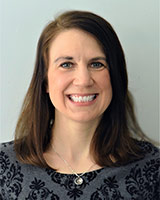 Lindsy Mason O'Brien
English
Lake Superior College
"Lindsy has a way of understanding how her students approach their education and can tailor her work with them as such," said Patricia Rogers, president of Lake Superior College.  "She includes them as co-creators of their learning and provides them with the critical thinking skills required for them to be successful beyond their time at Lake Superior College. Lindsy is a clear leader within her department and throughout the college.  She demonstrates her commitment to student success both in and out of the classroom."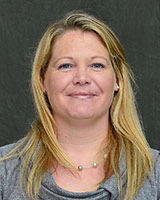 Katie Nelson
Anthropology
Inver Hills Community College
"Constantly looking to improve her course and the Inver Hills community, Dr. Nelson has worked to advance inclusive teaching pedagogies by leading faculty work on diverse and inclusive course design and accessibility and co-authoring a pioneering Open Educational Resources textbook Explorations: An Open Invitation To Biological  Anthropology, said Michael Berndt, president of Inver Hills Community College. "Her approach is collaborative, and she values the input given to her such that those she works with, and students, feel validated and heard, while also being an advocate for views that might otherwise be excluded, minimized, or forgot."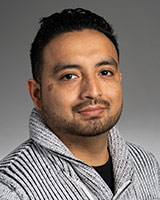 Kleber Ortiz
Education
Minneapolis College
"As an educator of future educators, Kleber employs culturally responsive practices and critical pedagogies that recognizes the richness and power that students bring to the classroom while giving them skills and agency to question existing power systems with the goal of creating an equitable society for themselves and their future students," said Sharon Pierce, president of Minneapolis College. "His curriculum draws on a wide variety of influences that allow his students to see themselves in it and be challenged at the same time."
###
Minnesota State includes 30 community and technical colleges and seven state universities serving approximately 340,000 students. It is the third-largest system of two-year colleges and four-year universities in the United States.