Fond du Lac Tribal & Community College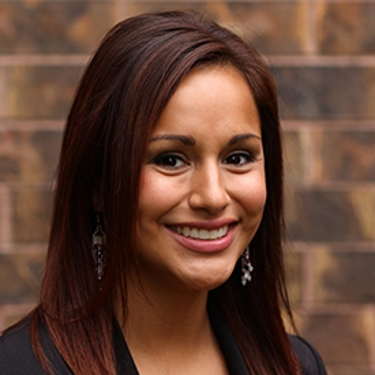 Rita Aspinwall
Hometown: Elk River, Minnesota
Graduated: 2012
Degree/Major: Associate of Arts
Rita Aspinwall is a perfect example of a Minnesota State graduate who is giving back to her community. After graduating from Fond du Lac Tribal & Community College, Rita earned a bachelor of arts degree in social work through the articulated partnership program FDLTCC hosts on campus with the College of St. Scholastica.
Rita was then first hired as a community health resource specialist with the Fond du Lac Band's Human Services Division, working with youth programs. She advanced to be a Program Manager of the Cancer Awareness and Prevention "Wiidookaage" Project at the Fond du Lac Band's Min No Aya Win Human Services Center. Rita led cancer prevention efforts through community education and survivorship events with people of all ages, including an emphasis on teaching youth about the traditional use of tobacco. In 2019, Rita accepted a promotion to become the Fond du Lac Band's Communications Director.
Rita is also a co-host of Native Report, a nationally syndicated television news magazine series on PBS. The award-winning show brings positive stories from Indian Country to a broad audience and celebrates Native American culture and heritage. Rita has appeared in numerous commercial photoshoots and is involved in entrepreneurship activities. Rita is a mom to three boys ages seven, four and three, one girl who is less than a year old, and volunteers with their school activities.
* Wiidookaage is an Ojibwe word meaning, "they help each other."