Itasca Community College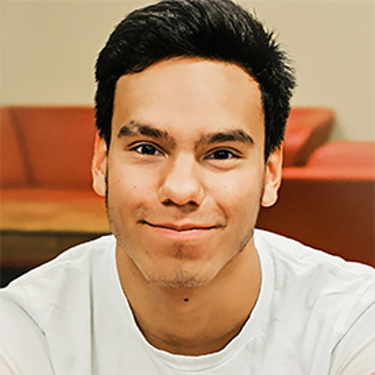 Jamaal Baird
Hometown: Deer River, Minnesota
Anticipated Graduation: 2021
Degree/Major: Associate of Applied Science (Natural Resources-Wildland Firefighting)
A standout athlete at Deer River High School, Jamaal Baird was looking for a career that offered physical and mental challenge – and an edge of excitement. In his second year at Itasca Community College, he's well on his way to reaching that goal. 
"I first went to a college in the Cities, but as I took classes, I realized that what I wanted was a job where I could be outdoors. Also about that time, I saw the news about wildfires in California, and the smoke jumpers fighting those fires. I thought it would be exciting to be on the front lines of a fire. So I checked out what Itasca had to offer, and their Wildland Firefighting program looked cool, so I thought, 'why not?' 
"It's been a great change for me. Some classes are very hands-on, while others are the usual in-class learning. This past summer I worked at the North Dakota Forest Service out of Bismarck on their fire crews. It was great, and I loved the work." 
In addition to his Natural Resources- Wildland Firefighting training, Jamaal also wrestles for the Itasca Vikings. He says it's the best way to get to know other people—to get in with a good group and make connections.