Ridgewater College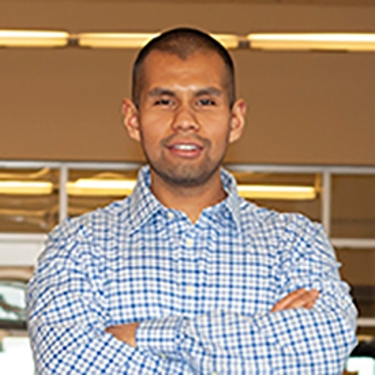 Victor Garcia
Hometown: Glencoe, Minnesota
Graduated: 2014
Degree/Major: Associate of Applied Science (Computer Support Technician) 
Ask Victor Garcia how he learned about computers and he'll tell you bit by bit, with a smile. Victor is a solopreneur and operator of Victor's PC Solutions in Glencoe. Since graduating from Ridgewater College, he has made it his mission to help people with their information technology needs. "The best part of my work is helping people not be afraid of technology," he said. 
While computer support is now his specialty, Victor admits he knew nothing about computers when starting his degree. "I struggled with retaining information and had to put in a lot of effort and study time," he said. However, with the help of dedicated instructors and fellow classmates, he persevered and now runs a successful business. 
When he's not making house calls, Victor gives back to his community. He graduated from the Blandin Foundation's Community Leadership Program and the McLeod for Tomorrow leadership program. He also volunteers at Glencoe's annual community celebration. 
"Each year, I strive to join a leadership program to learn more about my community and how to better help others," he said. "Being an IT professional gives me the chance to work with people across different industries. It's important that I continue to grow my skills, as well as share my knowledge of technology."