St. Cloud State University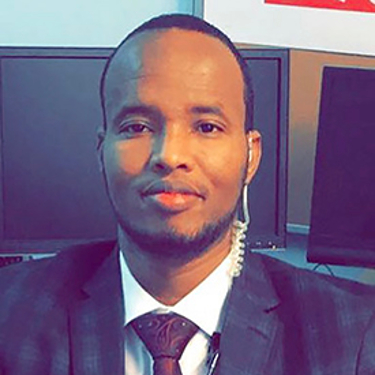 Abdirizak Abdi
Hometown: St. Cloud, Minnesota
Graduated: 2012, 2015, and 2017
Degrees/Majors:Bachelor of Science (Management), Master of Science (Educational Administration and Leadership), Educational Administration and Leadership Post-Master's Graduate Certificate Bachelor of Science (Computer Engineering)
One of Abdirizak Abdi's core beliefs is that a great leader comes from someone who takes action to make a difference. And that's why he is committed to assisting children to create a better future for themselves throughout the state of Minnesota.
Abdi, who grew up in the St. Cloud area, is the new principal at Humboldt High School in St. Paul.
He previously served students as a teacher and behavior support interventionist, serving as an assistant professor at St. Cloud State and later an assistant principal at St. Cloud Apollo High School. Most recently, he served as associate principal for Irondale High School in the Mounds View Public School District.
"Going to St. Cloud State opened the doors for me in my career. Not only has the education I received prepared me, but the mentorship I received from professors really prepared me," he said. "I am really grateful for those experiences."
Abdi is committed to using his experiences to lead and improve Humboldt High School.
"Kids need to see they can become anything they want to be and anything I can do to help with that, I want to do," he said. "Our children and their futures need us."