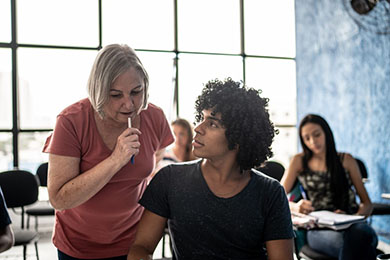 Help Students Succeed. Get Credentialed.
As a concurrent enrollment instructor, you play a vital role in preparing high school students for college and a career! Studies show students who complete concurrent enrollment courses are more likely to graduate high school, go to college, and complete a post-secondary degree.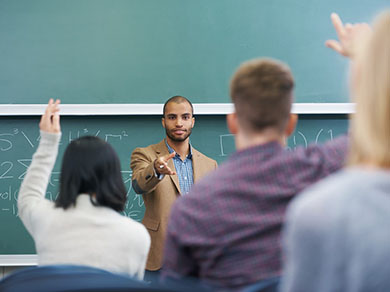 Your students are counting on you. Pathway to 18 is here to help!
The Higher Learning Commission (HLC) requires colleges and universities awarding credit to have qualified faculty with discipline-specific credentials, including concurrent enrollment instructors.
If you teach in the liberal arts, the HLC requires a master's degree or higher in the subject you teach OR a master's degree or higher in another discipline + 18 graduate credits in the subject you teach.
The seven universities of Minnesota State created Pathway to 18 to help you get the credentials you need quickly and affordably!
Events, News, and Information
Summer Learning Community
Daring Dyads: Culturally Responsive Pedagogy Learning Community
Available for Minnesota Concurrent Enrollment instructors and faculty mentor/liaisons. This eight-week professional development opportunity runs from June 6 to July 29.
---
University Partners and
Course Submissions