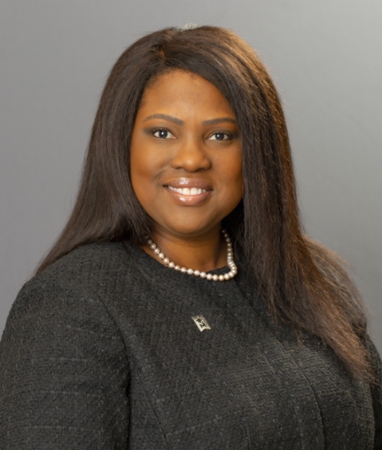 Satasha Green-Stephen
Senior Vice Chancellor for Academic and Student Affairs
651-201-1498
Welcome to the Academic and Student Affairs (ASA) division of Minnesota State, the third largest system of state colleges and universities in the United States. The ASA division helps to provide an extraordinary education at an exceptional value. This is done through our enterprise student success strategy Minnesota State Guided Learning Pathways that re-envisions learning pathways to create multiple and equitable paths to development of credentials for lifelong success. Minnesota State Guided Learning Pathways is the framework for Equity 2030. Equity 2030 serves as the organizing principle across all campuses to eliminate the educational equity gaps by 2030. The work of Equity 2030 is viewed through the lens of "systemness." We recognize that eliminating equity gaps is more than the responsibility of any individual institution within our system, it is instead, the collective responsibility of all Minnesota State institutions working together to create those inclusive, safe, and antiracist organizational ethos across our system.
More than 300,000 students choose Minnesota State colleges and universities each year. We award more than 36,000 degrees, certificates, and diplomas as our students' study at every level, from certificate programs to graduate and doctoral degrees. Minnesota State offers more than 4,000 superior academic programs, including 893 fully online programs at the lowest tuition in the state.  Minnesota State 26 colleges, 7 universities, and 54 campuses are a vital resource to Minnesota employers. The Academic and Student Affairs Division is proud to play a meaningful part in preparing students to become talented and skilled individuals needed for Minnesota businesses and communities to grow and prosper.
Thank you for your interest in having the Senior Vice Chancellor (SVC) appear at your event. To assist in managing the SVC's schedule, we ask that you initiate any invitation to speak at or attend an event or meeting by submitting a request form at least eight weeks prior to the event. All requests will be considered and responded to in a timely manner.
Instructions
Download and fill out the SVC Speaking Request form and save it with a new name
Attach the form and a draft agenda or program to an email
Send the request to the SVC's Executive Assistant Kara Gerlach
The Senior Vice Chancellor strives to accept as many invitations as possible. Frequently, however, they must decline an invitation due to various obligations and duties. Your patience with managing the Senior Vice Chancellor's calendar is appreciated.
ASA Connect
Employees can access the internal ASA SharePoint/Connect using your StarID@MinnState.edu and password.
ASA Newsletter
The ASA Newsletter is used as the primary communication tool delivering ASA news to Minnesota State faculty and staff, Senior Academic and Student Affairs Officers, Deans, Quality Matters Coordinators, system office staff, and others. Information is posted about current projects, upcoming events, meetings, conferences, division news, and deadline alerts. Subscribe to receive email notifications.