Supporting Students' Basic Needs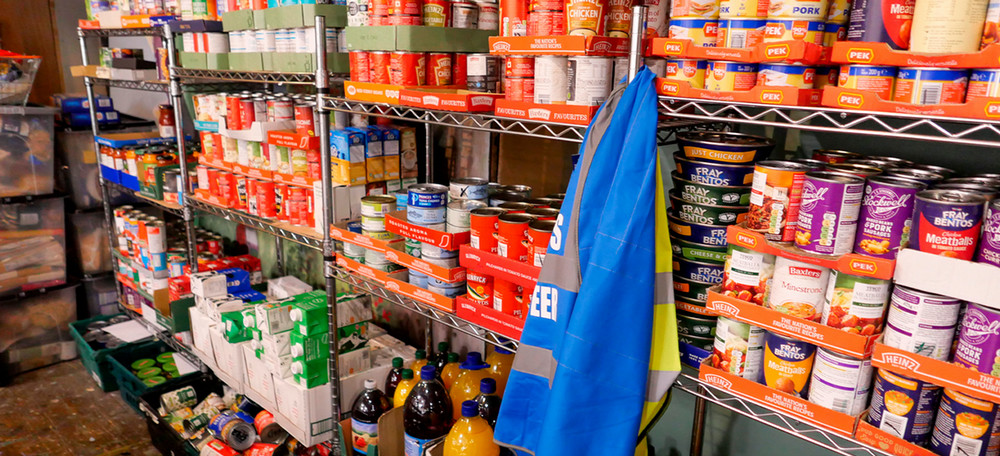 By Devinder Malhotra, Chancellor, Minnesota State
Oballa Oballa, Member, Minnesota State Board of Trustees
July 26, 2021
Across our 54 campuses, Minnesota State colleges and universities have been undergoing a rapid change – a change that is national in scope and has been flying under the public's radar. Too many students struggle to access basic needs, including food, housing, child care, technology, and transportation. These unmet needs are significant obstacles to students' wellbeing and learning, often threatening to derail their educational and graduation goals. While these systemic barriers existed before the pandemic, COVID-19 and its aftermath have shone a glaring light on these complex social issues and exacerbated persistent disparities.  
Addressing basic needs is a critical component to achieving the Minnesota State Equity 2030 goal and supporting student success. Traditionally, higher education has been about helping students achieve self-actualization, but we can no longer work solely at the top of Maslow's hierarchy. Closing educational equity gaps requires a holistic approach in understanding and finding ways to meet students' challenges. Students are not able to reach their full potential or are ready to learn when they are concerned with what they need to survive and function.
A 2018-2019 survey conducted by the Hope Center for College, Community, and Justice, highlights the troubling trend in student basic needs insecurity, with 38 percent of Minnesota State students reporting experiencing food insecurity and 48 percent of students reporting experiencing housing insecurity. According to Hope Center's national data, Black, Indigenous, and students of color were more likely to experience basic needs insecurity than their white peers. These disparities in the survey reflect deep, longstanding systemic inequities in society, and as the largest and most diverse higher education provider in the state, we recognize how Minnesota State plays an important role as an agent of change to ensure all students succeed and have equitable opportunities for socioeconomic mobility and prosperity.
In view of this, meeting basic needs is a multidimensional challenge. While our colleges and universities haven't been resourced to operationally serve in these roles, we are mobilizing and pursuing innovative and collaborative strategies to remove obstacles faced by students from low-income backgrounds, including those from historically disinvested groups: first-generation, Black, Indigenous, and communities of color, and rural community members.   
For example, every one of the 37 colleges and universities have initiatives underway to reduce food insecurity. One initiative that started in 2018 at Riverland Community College's Austin campus was creating a food pantry, where students could come regardless of their economic background. The City of Austin's Human Rights Commission donated $1,000 to support the pantry, and it has expanded to Albert Lea (2019) and Owatonna (2020) campuses through continued community support and partnerships, including with the Hormel Foundation, Kwik Trip, and local churches, as well as Riverland staff and faculty.  
Often one of the biggest barriers is the stigma around food banks or knowing that resources on campus are available. To further reduce stigmas and increase awareness, many institutions are creating welcoming, positive environments at food pantries to normalize access and locating the food pantry in a centralized location. At Central Lakes College, through a partnership with the Crow Wing Energized Community Grant, they have nearly doubled the size of their food pantry and moved it to a more central location outside the Student Life Center to reduce stigma and increase student use. St. Cloud State University's Huskies Food Pantry, stocked with donations and purchases from a regional food bank partner, Second Harvest Heartland, is located within one of the campuses' student residence buildings, as well as on the university's Plymouth campus in the Twin Cities. 
In addition, systemized approaches can help link students with existing supports and strengthen our network in raising awareness of the basic needs crisis. To that end, Minnesota State has created a network of faculty, staff, students, and partners who are invested in addressing all kinds of basic needs insecurity, sharing effective practices and other resources to support the implementation of programs and initiatives to address these needs, and help students achieve their educational goals. 
However, we know much more must be done, and we are grateful that the Minnesota Legislature and the governor demonstrated their understanding of how basic needs impact students' long-term success by approving $1 million in one-time funding to support students' basic needs in the FY 22-23 biennium. This is wonderful, but our students' needs require more resources. We welcome and invite community partners to join with Minnesota State, and our colleges and universities, to help identify and advance solutions for our students. Investing in them is an investment in the future prosperity of our workforce, communities, and our state.