Update: Law Enforcement Education Reform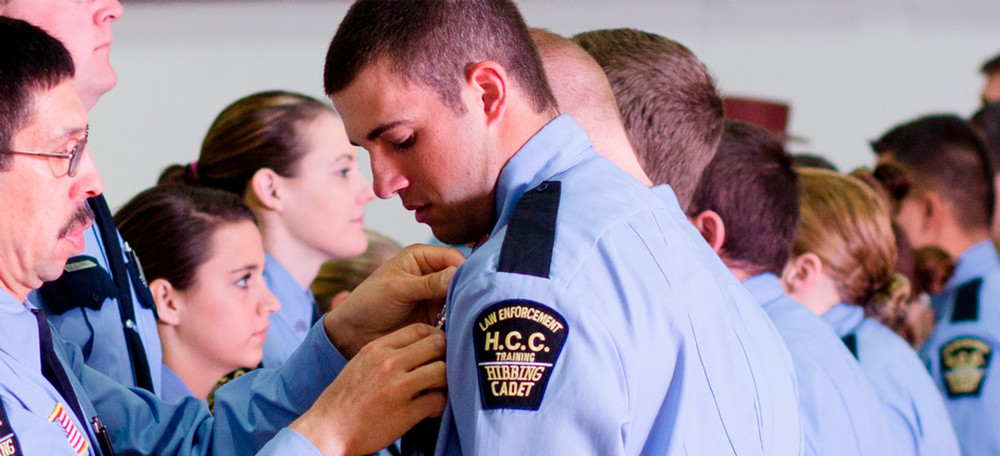 By Satasha Green-Stephen, Associate Vice Chancellor, Minnesota State
Leslie Palmer, Instructor, Inver Hills Community College 
Pat Nelson, Professor, Minnesota State University, Mankato
February 2, 2022
In the aftermath of the death of George Floyd, amid passionate calls for reform of law enforcement throughout the nation, Minnesota State Chancellor Devinder Malhotra formed a taskforce to identify potential reforms to the Minnesota State law enforcement and criminal justice education programs. With approximately 86% of Minnesota's law enforcement graduates coming from one of the 37 Minnesota State colleges or universities, and Minnesota State's service to more students of color and indigenous students than all other higher education options in the state combined, the education we provide is clearly a piece of the puzzle.
The charge of this taskforce was to advise our Board of Trustees and system leadership on initiatives, programming and priorities relative to an anti-racist law enforcement education and transformative policing of our communities. It was part of a comprehensive, multi-prong approach to address injustice and racism within our workplace, our campus communities, and our curriculum. Importantly, this work aligned with Minnesota State's Equity 2030 aspirational goal: to eliminate educational equity gaps across all campuses by 2030.
A key product of the taskforce was the advisory and recommendations report presented to our Board of Trustees in February, 2021, describing two major outcomes sought by the taskforce: reform law enforcement education by creating anti-racism law enforcement education programs, and propose/develop competencies for law enforcement education programming that prepare graduates for transformative policing of our communities. The report also outlined a set of recommendations and action steps to make progress towards these outcomes.
One of the first system-level efforts was the formation of a faculty community of practice workgroup in the summer of 2021 to support the assessment, prioritization, and implementation of the taskforce recommendations. In addition to developing a mission, vision, and core values statement for Minnesota State law enforcement programs, the workgroup also created a program review assessment and process for implementing the taskforce recommendations. The program review assessment was analyzed during the fall of 2021 and individual program improvement plans will be completed in the spring. To support faculty in this work, a faculty development plan has been created to further develop faculty members' cultural competency and understanding of anti-racist education principles.
Meanwhile, Minnesota State colleges and universities also have begun making substantive changes. For example, Inver Hills Community College reacted to the community and the taskforce calls of action for re-evaluation of law enforcement education with a complete evaluation of their law enforcement education pathways. Between May of 2020 and May of 2021, the Criminal Justice Studies Department held numerous advisory board meetings, which includes members of the Inver Hills faculty, staff, administration, system office leadership, various police agency representatives, and community activists/leaders. With feedback from the advisory board, the following changes were made:
Creation of a culturally responsive department mission, vision and values statement; revision of course names, new course descriptions, learner outcomes, and major areas of course content;
Incorporation of the departmental values and experiential learning opportunities into eight criminal justice courses;
Creation of a new interdisciplinary course, Public Service in Diverse Communities, which blends community-based learning and learning to work with diverse populations;
Creation of a student professional portfolio, allowing students to showcase related employment and volunteer experiences, community-based learning hours, and designated assignments from various courses in the degree;
Incorporation of a holistic hdmissions process into the Professional Licensing Core, integrating a pre- and post- interview along with a review of the student's professional portfolio.
These changes helped to transform Inver Hills' law enforcement degree and certificate into the new Culturally Responsive Professional Peace Officer A.S. degree and certificate, offered in fall 2021.
Minnesota State University, Mankato also answered the community calls of action for re-evaluation of law enforcement education programming. The university immediately started a community program review of the Corrections, Criminal Justice, and Law Enforcement programs in June 2020. Minnesota State University, Mankato held listening sessions with the community and then created a workgroup that had representatives from the community, academics, and professions to review the curriculum and practices in all three programs. The workgroup made recommendations in five specific areas to improve the Corrections, Criminal Justice, and Law Enforcement programs. Some of the work has been curriculum focused, such as creating a pathway through General Education to ensure students view things from multiple perspectives, and  program-specific curriculum is evidence based and culturally responsive.
The most innovative curriculum strategy at Minnesota State University, Mankato is the implementation of a Criminal Justice Community Experiences course that all students will be required to take twice during their academic career. The university is also investing in professional development for faculty in areas around courageous conversations and culturally responsive pedagogy in the classroom. Finally, Minnesota State University, Mankato has created a new Department of Criminal Justice to bring together all three programs (Corrections, Criminal Justice, and Law Enforcement) with the mission to prepare students to promote public safety, quality of life, and restorative justice in the diverse communities they serve.  All these changes will be complete by the end of the spring 2022 semester.
Clearly, the colleges and universities of Minnesota State are an essential resource for meeting the workforce needs of the state, including the workforce needs of professional peace officers. We are proud of the quality education our colleges and universities provide. However, systemic racism continues to impact and shape the experiences of our communities of color, including experiences with law enforcement. Minnesota State is only one piece of the puzzle, and our role will continue to focus on reform of law enforcement education that directly addresses issues of racism and social justice, producing graduates who are culturally competent and able to equitably respond to all of those whom they are charged to serve and protect — regardless of skin color, national origin, or identity.