Posted: February 26, 2013
Contact: Doug Anderson, doug.anderson@MinnState.edu, 651-201-1426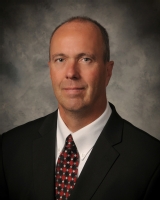 The Board of Trustees of the Minnesota State Colleges and Universities system today appointed Kent Hanson to be the president of Anoka-Ramsey Community College and Anoka Technical College.

Steven Rosenstone, Chancellor of the Minnesota State Colleges and Universities system, said, "Kent is a passionate educator who is excited and energized by the potential of these aligned colleges. At both Riverland and Northland Community and Technical College, he proved himself to be a naturally skilled leader committed to student success and the mission of community and technical colleges. He is clearly the right person at the right time for the Anoka colleges."

Clarence Hightower, chair of the MnSCU Board of Trustees, said, "Anoka-Ramsey Community College and Anoka Technical College both play vital roles in meeting the workforce needs of the Twin Cities as well as greater Minnesota. I am pleased that we have such a skilled administrator ready to become the next leader of these outstanding institutions."

Kent Hanson has served as interim president of Riverland Community College since August, 2012. Prior to Riverland, Hanson served nine years as provost and vice president for academic and student affairs at Northland Community and Technical College. His previous experience also includes 12 years at Northwest Technical College, where he served as radiology program director from 1991-99 and health and human services dean from 1999-2003. He holds a bachelor's degree in Psychology and a doctorate in Educational Leadership from the University of North Dakota, and a master's degree in Human Resource Administration from Central Michigan University.

Hanson said, "The role that community and technical colleges play in improving the lives of our students and meeting the needs of the state is more important than ever. It will be a true privilege to work with the faculty, staff, and students as we fulfill this vital role."

Anoka Technical College and Anoka-Ramsey Community College were officially aligned July 1, 2011 and together the institutions (three campuses) serve more than 16,000 learners – the largest community and technical college entity in Minnesota. Anoka Technical College offers more than 35 career programs including certificates, diplomas and associate in applied science degrees designed to lead immediately to rewarding, in-demand careers. Anoka-Ramsey Community College, with campuses in Cambridge and Coon Rapids, MN provides liberal arts and transfer programs, as well as career-track programs and offers more than 100 certificate and degree programs.