Posted: April 17, 2013
Contact: Doug Anderson, doug.anderson@MinnState.edu, 651-201-1426
Winners selected from among 36 Outstanding Educators
The Minnesota State Colleges and Universities (MnSCU) Board of Trustees today presented the system's highest academic honor, the Educator of the Year Award for Excellence in Teaching, to four faculty members. They are Andrew Aspaas of Anoka-Ramsey Community College, Dr. Alan Erdahl of Riverland Community College, Darci Goeden of Central Lakes College, and Susan Thaemert of Hennepin Technical College.

The MnSCU Board of Trustees bestows the award to acknowledge and reward exceptional professional accomplishment and to encourage ongoing excellence in teaching. The winners were selected from 36 faculty members named Outstanding Educators by the presidents of their respective institutions based on nominations by students, faculty peers or staff. Evaluation criteria include: content expertise and professional growth; teaching strategies and materials; assessment of student learning and performance; and service to students, the profession, the institution, and the system. This is the seventh year of the awards.

"These faculty members have all gone well beyond expectations to provide support to their students in achieving their academic goals," said Clarence Hightower, chair of the Board of Trustees. "Student success depends upon the kind of faculty we have with us here; they teach creatively; they work to ensure successful student learning outcomes, they strive to create unique and lasting learning experiences, and they open students' eyes to what's possible in their lives as global citizens."

"The work done by our faculty and staff is what makes Minnesota State Colleges and Universities a tremendous state resource," said Steven Rosenstone, MnSCU chancellor. "We are here today to recognize and honor our award winners for their commitment to quality and excellence. These leading scholars and professionals teach creatively and with passion in service to their students, their colleagues, their colleges and higher education."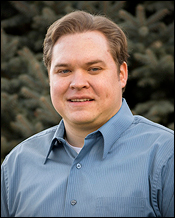 Andrew Aspaas
Anoka-Ramsey Community College

Andrew Aspaas, instructor of chemistry at
Anoka-Ramsey Community College
doesn't enter his classrooms and lab intending merely to walk students through the concepts and principles of his subject. Instead, he brings to his work a sense of vision and responsibility, saying, "The job of teaching chemistry to the future nurses, scientists, doctors, and citizens in my community is not one I take lightly." He not only brings a formidable knowledge of chemistry to his college but also a scholar's understanding of student learning, and designs educational experiences for students that allow them to struggle with difficult ideas while they also enjoy the fun of discovery and developing new skills.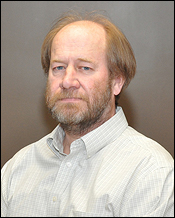 Dr. Alan Erdahl
Riverland Community College
Alan Erdahl, Instructor of Biology at Riverland Community College, was trained as a researcher in the field of animal physiology, completing his Ph.D. as well as master's and bachelor's degrees at the University of Minnesota. But even as a research assistant, he volunteered to teach and took courses in teaching methods. After a brief career (and several publications) in the lab and field, Erdahl embraced teaching as a profession. He credits several faculty mentors along the way with guiding his development as a teacher, and they include Board of Trustees 2011 Educator of the Year Pamela Tranby—his first mentor at Riverland Community College.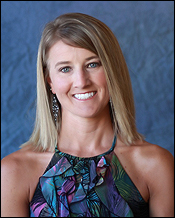 Darci Goeden
Central Lakes College
Darci Goeden, Instructor of Nursing Central Lakes College, serves a number of communities in multiple professional roles. She is a working registered nurse, a nursing preceptor, a faculty mentor, and a member of both the National League for Nursing and the Minnesota Nurses Association. But, she says, no matter what else she is doing, "My teacher hat is always on!" Goeden graduated with a bachelor's degree in nursing from the University of North Dakota. She began employment as an RN at St. Joseph's Medical Center in Brainerd in 1997 and worked, as she still does, in nearly every department: medical, surgical, intensive care, telemetry, same-day surgery, obstetrics, pediatrics, infusion therapy and mental health.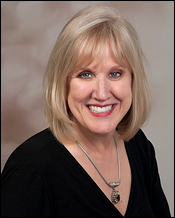 Susan Thaemert
Hennepin Technical College
Susan Thaemert, Instructor of Dental Assisting at Hennepin Technical College, is "a firm believer in the value of technical education to support successful communities," and few faculty possess such a long and accomplished record of community-building through teaching. Thaemert develops strong industry relationships that result in an active advisory board, donations, student externship opportunities and placement possibilities. She creates opportunities for her students to be active in their communities outside the classroom, through service learning projects in elementary schools, volunteer opportunities, presentations at the annual Minnesota Star of the North Dental Meeting, and membership on the program's advisory board.