Posted: July 31, 2014
Contact: Doug Anderson, doug.anderson@MinnState.edu, 651-201-1426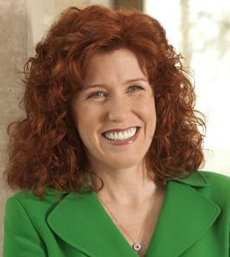 ST. PAUL, Minn., July 31, 2014 – Minnesota State Colleges and Universities has named Kim Olson to the position of Chief Marketing and Communication Officer. In this role, Olson will lead the Communications Division of the MnSCU system office and its integrated communications, marketing, and development initiatives.
Steven Rosenstone, MnSCU chancellor, said, "Kim understands that our ability to communicate who we are, what we do, and how we serve Minnesota is more critical than ever, no matter who the audience is or what medium we use to tell our story. Ours is an exceedingly important story and I am confident that Kim will be a fantastic partner to all of us as we find new and more powerful ways to share it. She is deeply committed to our core value of providing an opportunity for all Minnesotans to create a better future for themselves, for their families, and for their communities. She is a great strategist with a track record of delivering results in ways that will strengthen all of our colleges and universities."
Olson brings over two decades of experience and stellar accomplishments in strategic communications; public, media, and community relations; brand development and marketing; and digital media. Most recently, she served as vice president of corporate communications for UnitedHealth Group where she was responsible for a variety of communications serving 115,000 employees and more than 75 million people worldwide. She has also held leadership positions at Carlson and General Mills, and has served as senior vice president at Weber Shandwick Worldwide, one of the world's top public relations agencies. She holds a bachelor's degree in Journalism from the University of Minnesota.
Olson will begin her appointment on August 25.
The Minnesota State Colleges and Universities include 24 two-year community, technical, and comprehensive colleges and seven state universities serving more than 430,000 students. It is the fifth-largest higher education system of its kind in the United States.
###