Posted: March 18, 2015
Contact: Doug Anderson, doug.anderson@MinnState.edu, 651-201-1426
ST. PAUL, Minn., March 18, 2015 – The Board of Trustees of Minnesota State Colleges and Universities today appointed Bill Maki as president of the Northeast Higher Education District (NHED), a consortium of Hibbing Community College, Itasaca Community College, Mesabi Range College, Rainy River Community College and Vermilion Community College.  His appointment becomes effective July 1, 2015.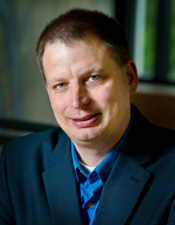 "Bill Maki has devoted his career to advancing public higher education in northern Minnesota," said Steven Rosenstone, chancellor of Minnesota State Colleges and Universities. "He is a gifted leader with experience in the Iron Range. He understands rural campuses and he knows how to make them work financially. President Maki will help ensure the economic vitality of NHED's five colleges and will deepen their partnerships with communities across the Iron Range."

Maki has been vice president of finance and administration at Bemidji State University and Northwest Technical College since 2004. Previously, he served at NHED as the chief financial and facilities officer (2003-2004), and at Itasca Community College as dean of student and administrative services (2000-2003), director of finance and facilities (1997-2000), and business manager/business officer (1995-1997). He holds an associate degree from Vermilion Community College and a bachelor's degree and a master's from the University of Minnesota Duluth.

"It is an incredible privilege to have been selected for this role," said Maki. "I look forward to working with the outstanding NHED colleges as we focus together on increasing access and improving learning opportunities for students, and improving alignment with regional businesses, industries, organizations, and education providers."

The Northeast Higher Education District is a consortium of five community and technical colleges in northeastern Minnesota led by a single president. The consortium was launched in 1999 by Minnesota State Colleges and Universities to provide unified leadership, promote academic cooperation, and maximize educational resources in the region. Each college is led by a provost and retains its unique identity and accreditation. Working together, the colleges serve more than 7,000 students in credit courses annually and provide a variety of educational programs and delivery options.

Maki succeeds Sue Collins, who has been serving as president since July 2008 and has announced her intention to retire.
The Minnesota State Colleges and Universities include 24 two-year community, technical, and comprehensive colleges and seven state universities serving more than 410,000 students. It is the fifth-largest higher education system of its kind in the United States.
###