Posted: June 17, 2015
Contact: Doug Anderson, doug.anderson@MinnState.edu, 651-201-1426
ST. PAUL, Minn., June 17, 2015 – The Board of Trustees of Minnesota State Colleges and Universities today appointed Gary Cunningham as general counsel. His appointment becomes effective July 1, 2015.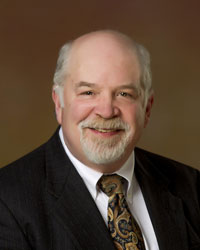 Gary Cunningham
"The position of general counsel is critical to the success of our colleges and universities," said Steven Rosenstone, chancellor. "The size, scope, and diversity of our system of colleges and universities generates a range of complex legal issues that are unique to higher education. This adds a great deal of complexity to the more traditional and predictable legal and business issues encountered by any large enterprise. Gary Cunningham is no stranger to this complexity, having spent twenty years skillfully representing Minnesota State Colleges and Universities as assistant attorney general. He will be a trusted advisor to our presidents and to the board."
As general counsel, Cunningham will be a member of senior leadership and will work closely with other members of the cabinet, the presidents, and the Board of Trustees. The role is responsible for leading and coordinating the legal affairs of the system and providing proactive professional advice on critical strategic, legal, and public policy issues.
Cunningham has been serving as assistant general counsel at MnSCU since 2014. From 1986 to 2014, he served the Office of Minnesota Attorney General as an assistant attorney general in the Civil Litigation division and as an assistant attorney general in the Residential Utilities division. He holds a bachelor's degree from Purdue University and a Juris Doctor from the University of Illinois College of Law.
The Minnesota State Colleges and Universities include 24 two-year community, technical, and comprehensive colleges and seven state universities serving more than 410,000 students. It is the fifth-largest higher education system of its kind in the United States.
###