Posted: June 17, 2015
Contact: Doug Anderson, doug.anderson@MinnState.edu, 651-201-1426
Anderson Kelliher re-elected vice chair
ST. PAUL, Minn., June 17, 2015 – The Board of Trustees of Minnesota State Colleges and Universities today elected Michael Vekich as chair. He succeeds Tom Renier, who has served as chair since 2014. Margaret Anderson Kelliher was re-elected as vice chair.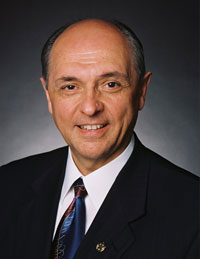 Michael Vekich

"Tom Renier has served with great humility and humanity," said Steven Rosenstone, chancellor of Minnesota State Colleges and Universities. "I am grateful for his service, dedication, and stewardship this past year. I look forward to working with Mike Vekich in his capacity as chair as we continue to ensure that our colleges and universities will always be places of hope and opportunity for all Minnesotans."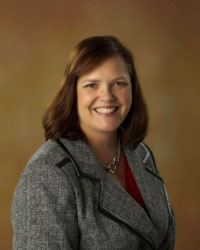 Margaret Anderson Kelliher

Vekich has been on the Board of Trustees since 2010, serving as treasurer since 2013. He was also on the MnSCU Board of Trustees from 1996 to 2002 including four years as chair. He is CEO of Vekich Chartered in Minneapolis, chairman  of the board of HF Financial Corp. (Nasdaq: HFFC), vice chair of the Bank Holding Company Association board of directors, president of the Minnesota Chapter of the National Association of Corporate Directors, and he serves on a number of corporate and civic boards. He was a member of the Rochester Higher Education Development Committee and a founding member and vice chair of the Minnesota Higher Education Services Council.
Anderson Kelliher has served on the MnSCU Board of Trustees since 2012. She is the president and CEO of the Minnesota High Tech Association, serves on the boards of directors for the Minnesota Board of Regenerative Medicine and the Greater Twin Cities United Way, is the president-elect of the Textile Center, and is the chair of the Minnesota Ballpark Authority Commission. She served as a Minnesota state representative from 1999 to 2011 and as speaker of the House from 2007 to 2011. In 2011, she was appointed by Gov. Mark Dayton to be the chair of the Governor's Broadband Task Force.
The Minnesota State Colleges and Universities include 24 two-year community, technical, and comprehensive colleges and seven state universities serving more than 410,000 students. It is the fifth-largest higher education system of its kind in the United States.
###