Posted: March 22, 2017
Contact: Doug Anderson, doug.anderson@MinnState.edu, 651-201-1426
ST. PAUL, Minn., March 22, 2017 – The Board of Trustees of Minnesota State Colleges and Universities has named Angelia Millender president of Century College. The appointment is effective July 1, 2017.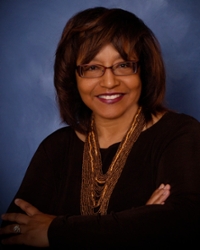 In recommending Millender's appointment to the Board of Trustees, Steven Rosenstone, chancellor of Minnesota State, said, "I believe Angelia Millender's past work to address the achievement gap is in perfect alignment with the commitment Century College has made to this work. She is a leader who will inspire others to follow her passion and work with her team to take Century College to new heights. I am pleased to recommend her appointment as the next president of Century College."
Millender is a senior executive leader with experience serving public and private colleges and universities offering liberal arts and career and technical programs, and is known as a champion of diversity and cultural competence. She has served since 2014 as president of Olive-Harvey College (IL), a member of the City Colleges of Chicago system. Under her leadership, Olive-Harvey College:


Implemented high-impact strategies that dramatically improved the graduation rate, the number of graduates earning credentials of value, and the number of students transitioning from remediation to college ready.
Completed major improvements to student learning and student spaces including a $43 million Transportation, Distribution, and Logistics Center, a dedicated learning center to improve math success, advisement centers, a financial aid lab, and a new student center designed to support STEM activities.
Secured two multi-million grants from the Department of Education to support STEM programming for underrepresented students.
Acquired $3.5 million in equipment and scholarships by leveraging industry partnerships.
Previously, Millender served Broward College (FL) as district vice president for student affairs and enrollment management; Berkeley College (NY) as campus operations officer/dean of student development and external affairs; and Robert Morris University as vice president of student services, dean of student services, director of career planning and placement, and as a member of the faculty. She holds a bachelor's degree from Chicago State University and a master's from National Louis University (IL).
Millender will succeed Pat Opatz, who has been serving as interim president since former Century College President Ron Anderson was named vice chancellor for academic and student affairs for Minnesota State in 2015. When Millender assumes her role as president of Century College, Dr. Opatz will return to his role as vice president of finance and administration.
Century College, located in White Bear Lake, Minn., is one of the largest community and technical colleges in Minnesota, serving more than 19,000 credit and non-credit students. The college offers a variety of high-quality career and transfer degrees, diplomas, and certificates designed to lead to employment or transfer to a four-year university. With a commitment to student success, Century College provides many innovative student support services designed to help students achieve their educational goals. Through a wide range of student life opportunities and a vibrant, diverse campus community, students gain leadership skills and make connections.
###
Minnesota State includes 30 community and technical colleges and seven state universities serving approximately 400,000 students. It is the fourth-largest system of two-year colleges and four-year universities in the United States.