Posted: April 18, 2018
Contact: Doug Anderson, doug.anderson@MinnState.edu, 651-201-1426
ST. PAUL, Minn., April 18, 2018 – The Board of Trustees today recognized seven individuals for professional achievement and excellence by conferring them with Awards for Excellence. These awards are presented annually to recognize professional achievement and to encourage the ongoing pursuit of excellence. These awards included one Professional Excellence in Service Award and six Awards for Excellence in Teaching.
"Outstanding educators and administrative and service faculty make it possible for us to provide an extraordinary education for all Minnesotans," said Michael Vekich, chair of the Board of Trustees. "The programs our faculty deliver – academic programs, advising, financial aid, registration, residential life, and student affairs, just to name a few – are vital to our ability to serve students and communities in every corner of the state."
"This year's award recipients are helping Minnesota State build a vibrant, robust, new landscape of learning," said Devinder Malhotra, chancellor of Minnesota State. "And, importantly, they are not the only winners today. Our students win because of the work they do, whether inside or outside the classroom. Their colleagues win because of the new and transformative approaches they model. And their campuses win because the award recipients are the women and men who drive our collective ability to make good on our compact with the people of Minnesota."
The 2018 Board of Trustees Professional Excellence in Service Award
The Professional Excellence in Service award is bestowed upon university service faculty to acknowledge and reward exceptional individual professional accomplishment and to encourage ongoing excellence in the key roles that service faculty fulfill at the universities of Minnesota State. These include advising and counseling students; recruitment, retention, and placement of students; residential life programming; facilitation of student groups and student leadership; and other university and community activities.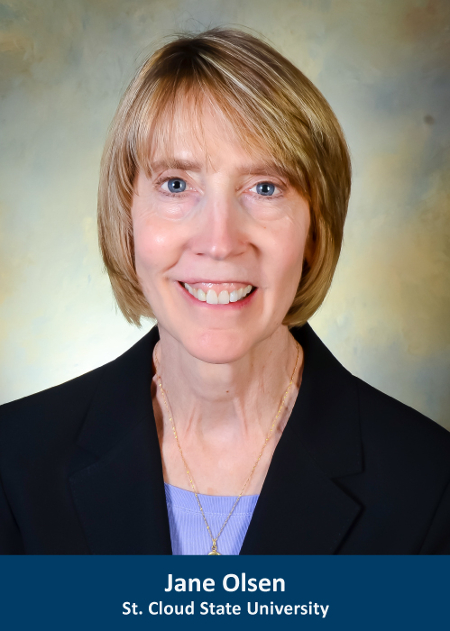 Jane Olsen, Director, Women's Center, St. Cloud State University
"Jane is recognized at the University for her unwavering contributions and dedication to women's rights and empowering students," said Ashish Vaidya, interim president of St. Cloud State University. "She works in partnership across the campus and throughout the community to uphold the integrity of St. Could State University through her personal and professional interactions. Jane lives her mission with a passion."
The 2018 Board of Trustees Award for Excellence in Teaching
The Award for Excellence in Teaching acknowledges and rewards exceptional professional accomplishment and encourages ongoing excellence in teaching. The award proclaims, on behalf of the entire system, the Board of Trustees' pride in the dedication and accomplishment of its faculty who provide instruction that prepares our college and university students for their professional, scholarly and civic lives.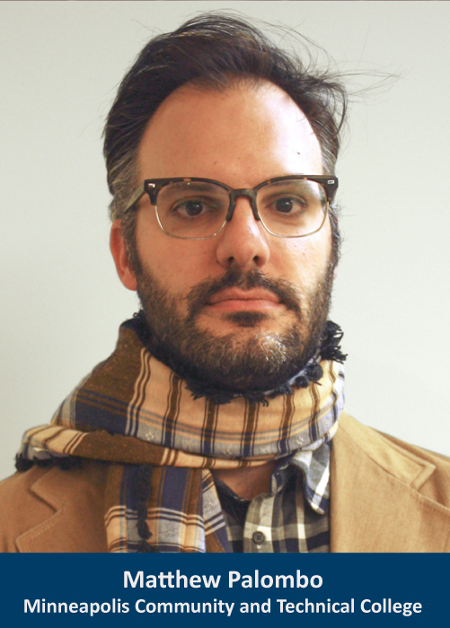 Matthew Palombo, Philosophy, Minneapolis Community and Technical College
"Dr. Palombo is a tireless advocate who has a profound impact on the students and community at MCTC," said Sharon Pierce, president of MCTC. "Rather than attempting to uphold the traditional virtues of the discipline, Dr. Palombo uses student dialogues to examine how current social experiences both reject and breathe new life into traditional Philosophic concepts. This work puts a frequently dying academic department at the forefront of relevancy for the students on the campus of MCTC."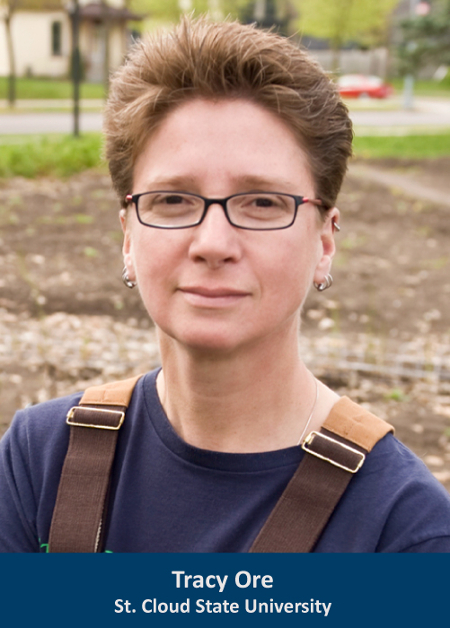 Tracy Ore, Sociology, St. Cloud State University
"Dr. Ore exemplifies the high standards of excellence in teaching and learning," said Ashish Vaidya, interim president of St. Cloud State University. "Dr. Ore has an outstanding history of applying the teacher-scholar model to meet the educational needs of our students. Her passion for teaching and for the changing nature of our students comes through clearly in her course design, assessment, and improvements."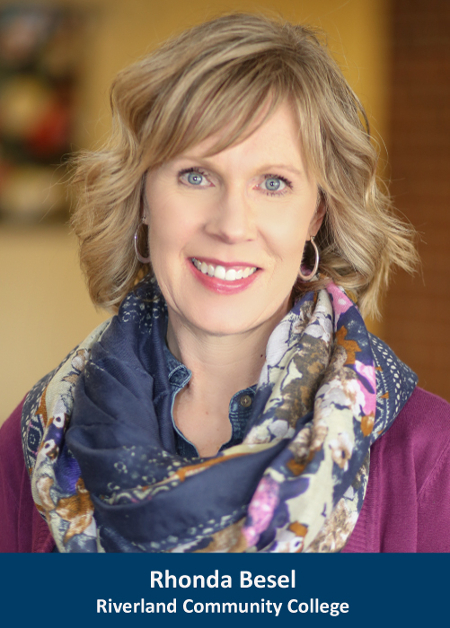 Rhonda Besel, Cosmetology, Riverland Community College
"Ms. Besel consistently demonstrates excellence in teaching, learning, and scholarship," said Adenuga Atewologun, president of Riverland Community College. "Her commitment to student learning is exceptional; she creates a positive and open environment in and out of the classroom; and continuously researches, experiments, and develops best practices to engage students. Notably, Ms. Besel has reduced barriers to deep learning, closed achievement gaps, and created innovative solutions for students to succeed."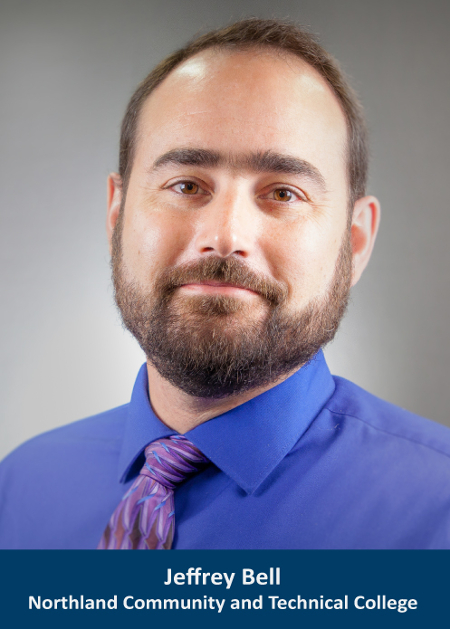 Jeffrey Bell, Biology, Northland Community and Technical College
"Jeffrey has always demonstrated what continuous improvement is all about while epitomizing the community college mission," said Dennis Bona, president of Northland Community and Technical College. "Dr. Bell has been an exemplary faculty member, colleague, and community member. His work in the classroom is outstanding and clearly evident in the relationship he has with his students during and after his classes."
Sarah Petitto, Chemistry, St. Cloud State University
"Dr. Petitto's commitment to student engagement and success is a hallmark of her materials," said Ashish Vaidya, interim president of St. Cloud State University. "From re-designing chemistry instruction to work with Gateway courses to engaging K-12 students, Dr. Petitto exemplifies the very best in the Teacher-Scholar Model. Dr. Petitto's commitment to her passion for chemistry has even extended to working with K-12 students to better prepare them to embark on a journey of continuous learning."
Kerry Norling, Communications, Hennepin Technical College
"Her passion for teaching derives from a desire to motivate and empower students to become successful communicators in their daily interactions," said Dr. Merrill Irving, Jr., president of Hennepin Technical College. "She works to build professional, supportive, and trusting relationships with each student both in and out of the classroom. Students often consider Ms. Norling a resource for any challenge they are facing – academic or personal."
###
Minnesota State includes 30 community and technical colleges and seven state universities serving approximately 375,000 students. It is the fourth-largest system of two-year colleges and four-year universities in the United States.