Posted: April 17, 2019
Contact: Doug Anderson, doug.anderson@MinnState.edu, 651-201-1426
ST. PAUL, Minn., April 17, 2019 – Michael Seymour has been named by the Board of Trustees of Minnesota State Colleges and Universities to serve as the next president of Alexandria Technical and Community College. The appointment will become effective July 1, 2019.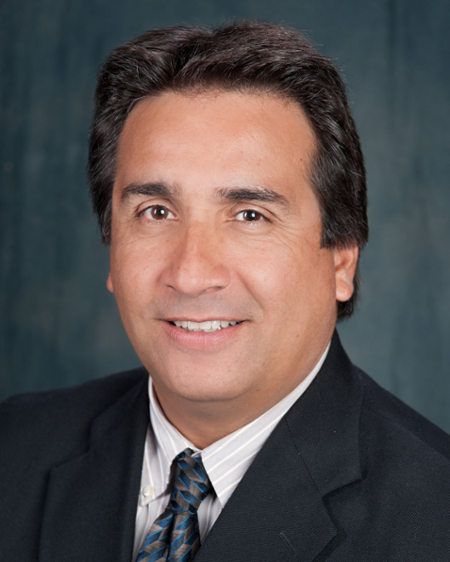 "Michael Seymour is well prepared for the transition to the presidency," said Devinder Malhotra, chancellor of Minnesota State. "He has the experience, expertise, and leadership traits needed to assume the role. He understands that each institution has its own history, culture and locational context. Mr. Seymour also understands it is vital to engage with all the members of the ATCC community to understand their aspirations, and then lead by strategically positioning efforts so that the college can accomplish the embedded goals and this aspirational vision."
Seymour has served higher education in Minnesota for 30 years, primarily at Minnesota State two-year colleges. He currently serves as vice president of academic and student affairs at Lake Superior College where he leads academic, enrollment, athletics, student service, and workforce initiatives. His accomplishments in this capacity include contributing to the development of a strategic enrollment management plan that increased enrollment of new degree-seeking students and retention rates of existing students; increasing net customized training revenues; and strengthening partnerships with universities, high schools, and employers. He has served in this capacity since 2015.
Previously, he served Anoka-Ramsey Community College from 1997 to 2012 in several capacities including as the vice president for administration, vice president of educational services, and the director of technology. In these roles, his many accomplishments contributed to the alignment between campuses of finance, facilities, technology, safety/security, and customized training; improvements in diversity and campus climate; implementation of innovative instructional technology; new and enhanced academic offerings; many donations and grants; and new facilities.
Seymour has experience teaching at St. Cloud State University, Anoka-Ramsey Community College, and Riverland Community College. He also serves as a peer reviewer for the Higher Learning Commission. His higher education experiences include working at Ferris State University and the University of Minnesota Duluth. His entrepreneurial endeavors include serving as Vice President for WaveFront Communications, a pioneer in providing Internet access to the Twin Cities market.
He holds an associate degree, a bachelor's degree, and a master's from Ferris State University, and he also earned a Graduate Certificate in Management Information Systems from Metropolitan State University. He is completing a doctorate in education and leadership at the University of South Dakota.
Seymour is a long time contributor to the community serving on multiple service club and economic development boards. He currently serves as president of Kiwanis of Friendly Duluth.
Seymour will replace Laura Urban, who has served as the president of Alexandria Technical and Community College since 2014 and has announced her intention to retire.
###
About Minnesota State
Minnesota State includes 30 community and technical colleges and seven state universities serving approximately 375,000 students. It is the fourth-largest system of two-year colleges and four-year universities in the United States.