Posted: June 19, 2019
Contact: Doug Anderson, doug.anderson@MinnState.edu, 651-201-1426
ST. PAUL, Minn., June 19, 2019 – The Board of Trustees of the Minnesota State Colleges and Universities has named Jeffery Williamson to serve as interim president of North Hennepin Community College. The appointment becomes effective August 5 and is for a one-year term.
"Jeff Williamson comes to North Hennepin Community College with strong academic credentials, expertise, and extensive experience leading community and technical colleges," said Devinder Malhotra, chancellor of Minnesota State. "I am confident that he will make immense contributions to the well-being, continuity, and stability of NHCC, and I look forward to working closely with him as we continue building momentum at NHCC and accomplishing its shared vision and strategic goals."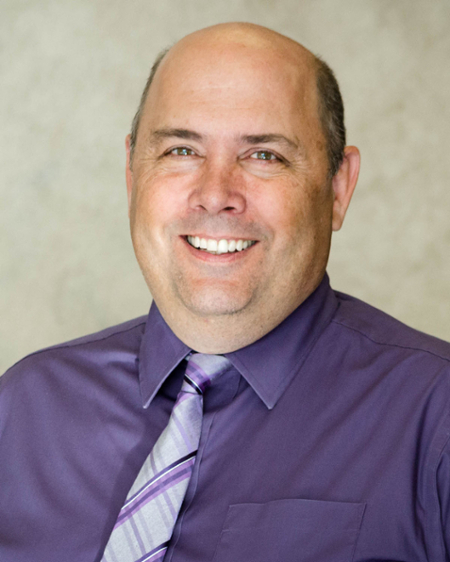 Williamson is a transformative leader with over 25 years' experience in higher education leadership advocating for student success and comprehensive financial management. Since 1993, he has served Minnesota West Community and Technical College (Minnesota West), one of the colleges of Minnesota State, with campuses in Canby, Granite Falls, Jackson, Pipestone, and Worthington, as well as centers in Luverne and Marshall. In his current role as provost/chief academic and student affairs officer, which he has held since 2010, he is responsible for managing all credit and non-credit courses and programs as well as student services. Previously, he served Minnesota West from 1998 to 2010 as vice president of instruction and CEO/dean of liberal arts and sciences, responsible for the day-to-day operations of the Worthington campus, as well as student services and academic affairs. He also served as the lead instructor of agriculture education for Minnesota West from 1993 to 1998. He holds a bachelor's degree and a master's from South Dakota State University, and a doctorate from the University of South Dakota.
Williamson will succeed Barbara McDonald, who has served as president of North Hennepin Community College since 2015 and was recently named to serve as president of The College of St. Scholastica. A search for a permanent president will be launched this fall.
###
About Minnesota State
Minnesota State includes 30 community and technical colleges and seven state universities serving approximately 375,000 students. It is the third-largest system of two-year colleges and four-year universities in the United States. 
About North Hennepin Community College
North Hennepin Community College has been a leading provider of higher education in the northwest metropolitan area of the Twin Cities since 1966. The college serves approximately 10,000 students and offers a variety of programs with flexible scheduling options and affordable tuition including associate degrees, credit and non-credit certificates, and the Minnesota Transfer Curriculum. Several bachelor's degree programs and courses are also available through partnerships with universities of Minnesota State.