Posted: March 18, 2020
Contact: Doug Anderson, doug.anderson@MinnState.edu, 651-201-1426
ST. PAUL, Minn., March 18, 2020 – The Board of Trustees of Minnesota State Colleges and Universities has named Rolando García to serve as the next president of North Hennepin Community College (NHCC). The appointment will become effective July 1, 2020.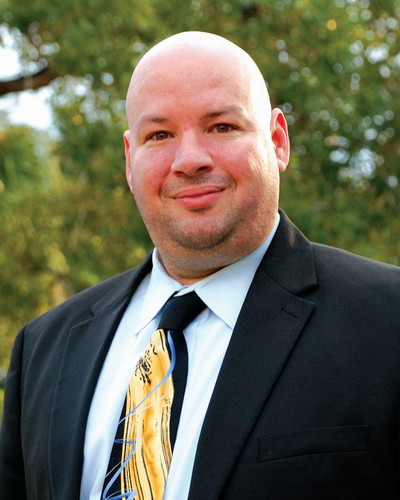 "Dr. García has the academic credentials, experience, and the leadership traits needed to take North Hennepin to the next level," said Devinder Malhotra, chancellor of Minnesota State. "He leads by example with integrity, authenticity, emotional courage, persistence, and passion for his students and their success. In addition, his personal journey is a compelling example of the power of education to transform lives."
García is a compassionate leader with an accomplished record of promoting diversity and championing underserved students through visionary and transformational leadership. He has served Broward College (FL) as president of the Judson A. Samuels South Campus and vice provost of academic resources since 2015. Before assuming his current role, Dr. García served as dean of academic resources and assessment at Broward College's Judson A. Samuels South Campus from 2014 to 2015. Prior to joining Broward College, he served Northern Virginia Community College's Woodbridge Campus as the dean of learning and technology resources from 2011 to 2014, and Miami Dade College from 2002 to 2011 in various capacities including program coordinator, instructional designer/technology trainer, director of the Computer Courtyard, and campus director of learning resources. He has served on the faculty of Broward College and Miami Dade College teaching courses in information technology, educational technology, and Management Information Systems.
As an administrator, he has developed, nurtured, and sustained positive relations and partnerships with business and industry, college and university partners, community nonprofit organizations, and K-12 school districts. Dr. García has extensive board experience serving on the Miramar Pembroke Pines Regional Chamber of Commerce, the YMCA of South Florida, and Hispanic Unity of Florida board of directors.
Dr. García holds a bachelor's degree from the University of Miami and a master's and a doctorate from Florida International University.
García will succeed Jeff Williamson, who has served as interim president since 2019 when Barbara McDonald, the previous president of North Hennepin Community College, was named to serve as president of The College of St. Scholastica.
About North Hennepin Community College
Founded in 1966, NHCC is one of the largest and most diverse community colleges in Minnesota. Offering more than 70 academic programs to nearly 10,000 students, the college has a strong and rich history of liberal arts education and career programs, and an outstanding record of academic scholarship among the talented faculty. NHCC offers associate degrees and certificates in liberal arts and career programs that prepare students to transfer or for immediate entry into the workforce. Through NHCC's University Center, students can also stay on campus and earn a bachelor's degree through partnerships with several state universities in 12 programs.
###


Minnesota State includes 30 community and technical colleges and seven state universities serving approximately 350,000 students. It is the third-largest system of two-year colleges and four-year universities in the United States.