Posted: April 21, 2021
Contact: Doug Anderson, doug.anderson@MinnState.edu, 651-201-1426
ST. PAUL, Minn., April 21, 2021 – The Board of Trustees of the Minnesota State Colleges and Universities has named Sandra Kiddoo to serve as the next president of Northland Community and Technical College. The appointment will become effective July 1, 2021. 
"Dr. Kiddoo's leadership style is inclusive, transparent, and collaborative," said Devinder Malhotra, chancellor of Minnesota State. "She has a strong track record of exploring new initiatives to provide the services and programs students and industry need for today and tomorrow. I am confident that Northland Community and Technical College will thrive under her leadership."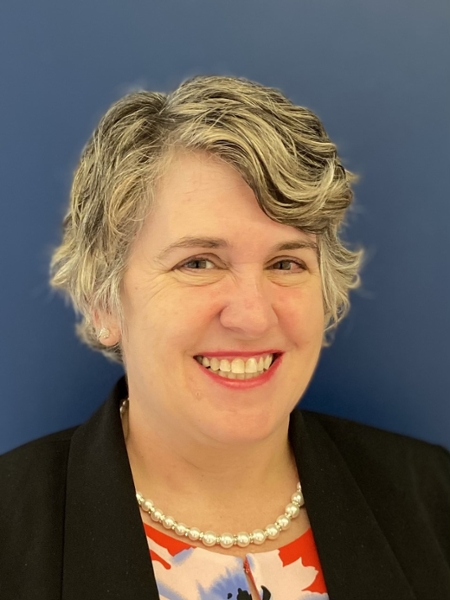 Kiddoo is a senior level higher education professional with a record of success in college and state agency settings. She has advocated for the mission of community colleges, both as cost effective and high-quality options for students, and as integral to economic and workforce vitality. 
Since 2018, she has served Hazard Community and Technical College (HCTC), a comprehensive community college offering both technical and transfer degree programs with an annual enrollment of over 3,000 students across three campuses and three additional locations. As the chief academic officer, her responsibilities include providing leadership for academic programming and developing and implementing a strategic academic master plan to ensure high quality programming and student success. Her accomplishments at HCTC include creating a long-term facility plan, obtaining $9 million in grant funding for a Manufacturing and Construction Center of Excellence, implementing the K-Tech competency-based youth apprenticeship model, and adding programs in manufacturing that will help diversify the regional economy. 
Before joining HCTC, Kiddoo served from 2015 to 2018 as vice president of academics at Mid-State Technical College (WI), a member of the Wisconsin Technical College System with an annual enrollment of over 2,600 students across three campuses and one center. In this capacity, she led the academic programming, adult basic education, workforce and continued education, institutional research, accreditation, and grants functions of the college. Her accomplishments included developing and implementing strategic and educational master plans, increasing access for students through online delivery technologies, engaging innovative instructional technologies, increasing workforce development initiatives, and developing and implementing new associate degree programs. 
Previously, she served the Wisconsin Technical College System from 2007 to 2015 initially as education director for transportation and electronics, and later as associate vice president of instruction, providing academic leadership throughout the system of 16 technical colleges. 
She holds a bachelor's degree from the University of Wisconsin-Green Bay, a master's from Capella University, and a doctorate from the University of Wisconsin-Madison. 
Kiddoo succeeds Dennis Bona who served as president of Northland from 2015 to 2020 and retired December 2020. 
About Northland Community and Technical College
Northland Community and Technical College (Northland) is a comprehensive college with campuses in Thief River Falls and East Grand Forks, Minnesota. Northland also has an aerospace site in Thief River Falls and a satellite site in Roseau. The college offers certificates, diplomas, transfer courses, two-year degrees (A.A.S., A.S., A.A.) in more than 80 areas of study, workforce training, and education programs. 
### 
Minnesota State includes 30 community and technical colleges and seven state universities serving approximately 340,000 students. It is the third-largest system of two-year colleges and four-year universities in the United States.