Posted: April 21, 2021
Contact: Doug Anderson, doug.anderson@MinnState.edu, 651-201-1426
ST. PAUL, Minn., April 21, 2021 – The Board of Trustees of the Minnesota State Colleges and Universities has named Michael Raich to serve as the next president of the Northeast Higher Education District (NHED). The new appointment becomes effective immediately. 
"Dr. Raich has consistently demonstrated that he is a strategic leader," said Devinder Malhotra, chancellor of Minnesota State. "He understands that in order to move forward, it is important to work in a collaborative, transparent, and authentic manner, and build on a shared vision – a vision that will ensure the success of all students and the region. With Dr. Raich at the helm, the Northeast Higher Education District is well on its way to charting this collective, shared future."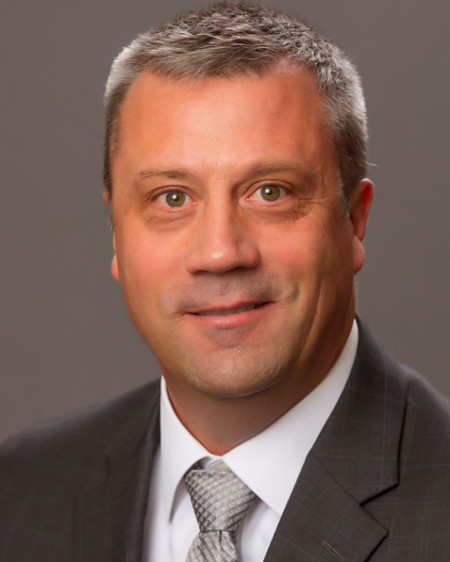 Raich has served as the interim president of NHED since 2019, providing strategic vision for the NHED colleges, advancing their mission and core values, and growing his deep connections throughout the Iron Range community. 
Throughout the COVID pandemic, Raich led a consistent and safety-first response to the crisis, working with campus teams to successfully carry out their action plans: the NHED colleges have seen minimal campus virus spread while campus services and select in-person classes have continued. This has allowed students to continue their progress towards their educational goals. 
As interim president, Raich has also been leading the process to merge the five independently accredited NHED colleges into one accredited college. Through a process called Vision NE, he has engaged NHED constituents and stakeholders including students, employees, bargaining units, legislators, and members of the community, as well as The Board of Trustees of the Minnesota State Colleges and Universities and the Higher Learning Commission. This process is on track with the goal of operating under the new model starting in Fall 2022. 
Prior to being named interim president of NHED, Raich served Hibbing Community College as provost and as dean of Academic Affairs and Student Services, and he served Itasca Community College as interim provost. His accomplishments in higher education include collaborating with faculty and industry to develop and implement innovative academic programs in high demand sectors, implementing best practices for student success, and solidifying partnerships with area high schools. As a former high school teacher, athletic director, and principal, Raich is well connected to the K-12 environment. Raich serves on multiple regional boards that support K-12, business/industry, and non-profit partners. 
Raich holds a bachelor's degree from the University of Minnesota Duluth, a master's from St. Cloud State University, and a doctorate from the University of North Dakota. 
Raich succeeds Bill Maki, who served as the president of NHED from 2015 until 2019 and now serves as the Minnesota State vice chancellor for finance and facilities. 
With approval by the Board of Trustees, the chancellor is authorized to negotiate a three-year contract with Dr. Raich that will become effective July 1, 2021. 
About the Northeast Higher Education District
NHED consists of five autonomous yet interdependent colleges in northeast Minnesota: Hibbing Community College, Itasca Community College, Mesabi Range College, Rainy River Community College, and Vermilion Community College. The district has a total of six campuses in Ely, Eveleth, Grand Rapids, Hibbing, International Falls, and Virginia. The colleges are deeply integrated in the communities they serve and play a vital role in the educational, cultural and economic well-being of the region. A rich mix of programming, including specialty programs in environmental and natural resources fields, appeal to students nationally and internationally. The district has a total annual enrollment of approximately 5,600. 
### 
Minnesota State includes 30 community and technical colleges and seven state universities serving approximately 340,000 students. It is the third-largest system of two-year colleges and four-year universities in the United States.