Posted: June 16, 2021
Contact: Doug Anderson, doug.anderson@MinnState.edu, 651-201-1426
Jay Cowles Reelected Chair of the Board of Trustees of the Minnesota State Colleges and Universities

Rudy Rodriguez elected vice chair


ST. PAUL, Minn., June 16, 2021 – The Board of Trustees of the Minnesota State Colleges and Universities has reelected Jay Cowles to the role of chair, and elected Rudy Rodriguez to the role of vice chair. Both appointments become effective July 1, 2021 and have a term of one year. 

"I would like to express my sincere appreciation to all of the trustees for their unwavering support and for their confidence in me going forward," said Cowles. "This past year has truly been one of historic challenges, and everyone associated with Minnesota State, including the leadership, the faculty, the staff, and especially the students, can be very proud of their resilience and success. Serving as chair is a true privilege, and I look forward to our continued focus on ensuring access to an extraordinary education for all Minnesotans and meeting Minnesota's workforce and community needs."  


 
Cowles has served on the Board of Trustees since 2014, including as treasurer from 2015 to 2018, as vice chair from 2018 to 2019, and as chair since 2019. Previously, he held staff, operating management, and governance roles in Cowles Media Company, former owners of the Star Tribune newspaper, including vice chairman of the Board of Directors from 1991 to 1993 and chairman from 1993 to 1998. He was until 2016 the president of Unity Avenue Associates, a private family investment office, and he also served as chairman and president of the Women's Pro Softball League, a startup sports enterprise that continues today as National Pro Fastpitch. He is a founding member of the Itasca Project and currently serves as a member of the Minneapolis Downtown Council and on the board of Green Minneapolis. He also holds advisory roles at the University of Minnesota including the Hubert H. Humphrey School of Public Affairs and the Center for Transportation Studies. He has served a number of civic and arts organizations including the Saint Paul Foundation, the Minnesota Community Foundation, and the Guthrie Theater. He holds a bachelor's degree from Harvard College and an MBA from Harvard Business School.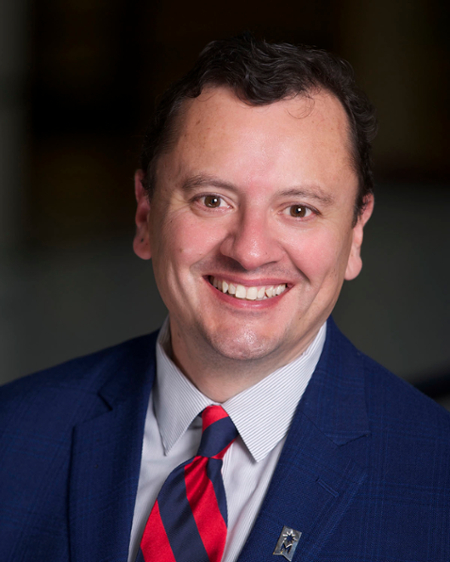 Rudy Rodriguez, who has served on the Board of Trustees since 2016, was elected to the role of vice chair. Mr. Rodriguez is the vice president of diversity and inclusion for Ameriprise Financial, Inc., and previously was a senior director of multicultural marketing for MillerCoors, LLC in Chicago, and a multicultural marketing director for General Mills, Inc. He is the board vice chair for LatinoLEAD, an organization of Latinx leaders from across Minnesota collaborating for social, professional and policy reform. He earned a bachelor's degree from the University of Illinois and an MBA from the Kellogg School of Management at Northwestern University. 
"I am honored by the confidence shown in me by my fellow trustees," said Rodriguez, "and I look forward to continuing to work with Chair Cowles and the entire board on the critical work ahead." 
### 
Minnesota State includes 30 community and technical colleges and seven state universities serving approximately 340,000 students. It is the third-largest system of two-year colleges and four-year universities in the United States.