Posted: June 16, 2021
Contact: Doug Anderson, doug.anderson@MinnState.edu, 651-201-1426
ST. PAUL, Minn., June 16, 2021 –The Board of Trustees of the Minnesota State Colleges and Universities has named Andriel Dees to serve as the vice chancellor for equity and  inclusion. The appointment becomes effective immediately. 
"Andriel has performed admirably as interim system diversity officer amid an incredibly turbulent and difficult year, and she has exceeded expectations," said Devinder Malhotra, chancellor of Minnesota State. "She has the right mix of qualities, expertise, and experience – both professional and lived – and brings a clear vision and passion for leading and executing our aspirational Equity 2030 goal to close the student educational equity gaps."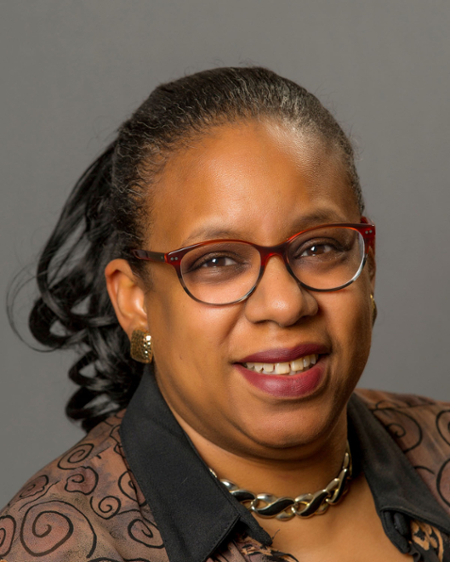 Dees is an experienced executive with a highly collaborative and thoughtful leadership style and a focus on developing, implementing and executing equity, diversity and inclusion strategies, goals, and objectives. 
Since 2020, she has served Minnesota State as the interim system diversity officer, serving as the primary advisor to the chancellor on issues of equity and inclusion and providing guidance and oversight for the system's Equity, Diversity and Inclusion Strategic Plan. In this capacity, her responsibilities included advancing Equity 2030, a systemwide vision to close all educational equity gaps at every Minnesota State college and university by the year 2030. 
Previously, she served Minnesota State from 2019 to 2020 as the system civil rights/Title IX compliance officer, a role in which she led compliance efforts for federal and state nondiscrimination laws, and developed, implemented, evaluated, and monitored policies and procedures regarding equal opportunity and equity issues. 
From 2014 to 2018, she served Capella University as director of diversity and inclusion, leading the development and implementation of institutional strategy on diversity and inclusion for the online university of 37,000 students. 
She also served the University of Wisconsin-River Falls as chief diversity officer and special assistant to the chancellor for Affirmative Action/EEO compliance from 2010 to 2013, providing leadership for promoting the university's commitment to fostering a culture of inclusiveness and implementing strategies for increasing access, equity, diversity, and inclusion of all students, faculty and staff. She was also a recipient of the University of Wisconsin System Outstanding Women of Color in Education Award. 
From 2005 to 2010, she was the associate dean for multicultural affairs at the William Mitchell College of Law (MN), serving as the senior diversity officer for the college with a focus on fostering and advancing a strategic and integrated approach to diversity. 
She holds a bachelor's degree from Hampton University (VA) and a Juris Doctor from William Mitchell College of Law. 
Dees succeeds Clyde Pickett, who served Minnesota State as chief diversity officer from 2017 until 2020. 
With approval by the Board of Trustees, the chancellor is authorized to negotiate a three-year contract with Dees that will become effective July 1, 2021. 
### 
Minnesota State includes 30 community and technical colleges and seven state universities serving approximately 340,000 students. It is the third-largest system of two-year colleges and four-year universities in the United States.