Posted: June 30, 2021
Contact: Doug Anderson, doug.anderson@MinnState.edu, 651-201-1426
ST. PAUL, Minn., June 30, 2021 – The Board of Trustees of the Minnesota State Colleges and Universities has named Jacquelyn Malcolm to serve as the vice chancellor for information technology. The appointment will begin August 2, 2021. 
"Dr. Malcolm is an adaptive, visionary, and strategic leader, with a proven track record of proactively identifying and leaning into opportunities," said Devinder Malhotra, chancellor of Minnesota State. "She is student centered, brings passion and high energy, and a strong belief that technology mediated solutions integrated within strategic positioning is critical for our colleges and universities to secure their future."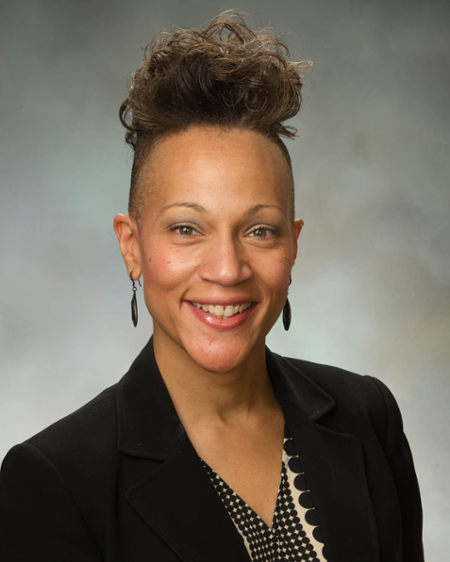 Dr. Malcolm brings nearly 20 years of distinctive higher education experience, and has been a leader both within her college as well as at the SUNY system level. She is committed to delivering complex information systems that support access to affordable and equitable education and increase the economic viability of students. 
She has served SUNY Buffalo State College (NY) as chief information officer and vice president of enrollment, marketing, and communications since 2018. In this capacity, she is responsible for providing leadership of Information Technology including enterprise systems, institutional research, information security and compliance, data privacy, enterprise infrastructure services, project management, technology support services, and formerly, instructional design and training. She is responsible for managing a budget of over $17 million and leading a staff of over 225 employees and students. 
Under her leadership, the Information Technology team had several key accomplishments including the successful implementation of the college's first three-year strategic plan for Information Technology and a student information system upgrade. Other key systems currently being implemented include a new Voice over IP system, an access control system, a data warehouse, a procurement management system, and Tableau dashboards for disseminating enrollment and financial data used in making decisions on academic, enrollment, budget, and workforce planning. 
Also under her leadership, the college's enrollment management area successfully implemented its first behavioral intelligence marketing platform, customer relationship management system, and student outcome tracking system. She led the development and implementation of a robust enrollment strategy including comprehensive admissions, marketing, and communications plans to recruit, enroll, and retain new undergraduate and transfer students. She also has played a key role in the optimization of the college's retention management system. 
Dr. Malcolm is an active thought leader in the higher education technology space through her engagement with EDUCAUSE and other IT community organizations. She also teaches a graduate course in crisis communications. 
Previous roles include serving The Catholic University of America (DC) as associate vice president and chief marketing officer; Delaware State University as executive director of marketing and communications; and the University of the District of Columbia as executive director of interactive media and portal system administrator, and assistant vice president for marketing, communications, and alumni relations. 
She holds a bachelor's degree from Drexel University (PA), a master's from The George Washington University (DC), and a doctorate from Delaware State University. 
Malcolm succeeds Ramon Padilla, who served Minnesota State as the vice chancellor of information technology and chief information officer from 2014 until 2020.
With approval by the Board of Trustees, the chancellor is authorized to negotiate a three-year contract with Malcolm that will become effective August 2, 2021. 
### 
Minnesota State includes 30 community and technical colleges and seven state universities serving approximately 340,000 students. It is the third-largest system of two-year colleges and four-year universities in the United States.