Posted: March 16, 2022
Contact: Doug Anderson, doug.anderson@MinnState.edu, 651-201-1426
ST. PAUL, Minn., March 16, 2022 – Lori Kloos has been named to serve as interim president of St. Cloud Technical & Community College. The appointment becomes effective on July 1, 2022.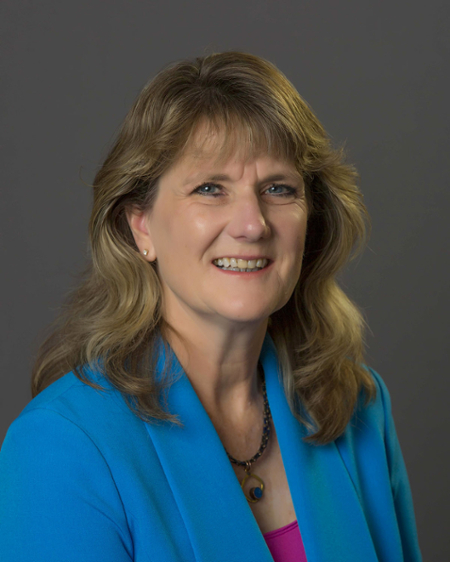 "I have great admiration and respect for what Lori has accomplished throughout her career," said Devinder Malhotra, chancellor of Minnesota State. "She is no stranger to this role, having done it once before, and I am confident that she will hit the ground at a full stride and effectively engage the faculty and staff to bring about a smooth transition to the next permanent leader of St. Cloud Technical and Community College."
Kloos is an experienced higher education professional committed to continuous improvement and excellence in performance. She has been with SCTCC since 1998 and currently serves as vice president of administration and chief financial officer, a role she has held since 2000. In this capacity, she is an integral member of the executive leadership team and works with the president and other administrative leaders to set the strategic direction of the college. Her responsibilities include providing leadership and management of finances and budgets to establish and maintain fiscal sustainability while ensuring academic needs of students are met. She also served SCTCC as interim president from 2017 to 2018 and as acting president in 2005.
Kloos succeeds Annesa Cheek who has served as president of SCTCC since 2018 and recently accepted an appointment to serve as president of Frederick Community College (MD). The search for a permanent president for SCTCC will be launched in the fall.
About St. Cloud Technical & Community College 
St. Cloud Technical & Community College (SCTCC) was founded as the second technical college in the state in 1948. SCTCC is committed to meeting the needs of the community through its 90 program options that closely match the types of jobs available in the area. St. Cloud Technical & Community College is one of 37 members of the Minnesota State system and is accredited by the Higher Learning Commission.
###
Minnesota State includes 30 community and technical colleges and seven state universities serving approximately 340,000 students. It is the third-largest system of two-year colleges and four-year universities in the United States.