Posted: March 16, 2022
Contact: Doug Anderson, doug.anderson@MinnState.edu, 651-201-1426
ST. PAUL, Minn., March 16, 2022 – The Board of Trustees of the Minnesota State Colleges and Universities today named Satasha Green-Stephen to serve as senior vice chancellor for academic and student affairs. The appointment becomes effective July 1, 2022..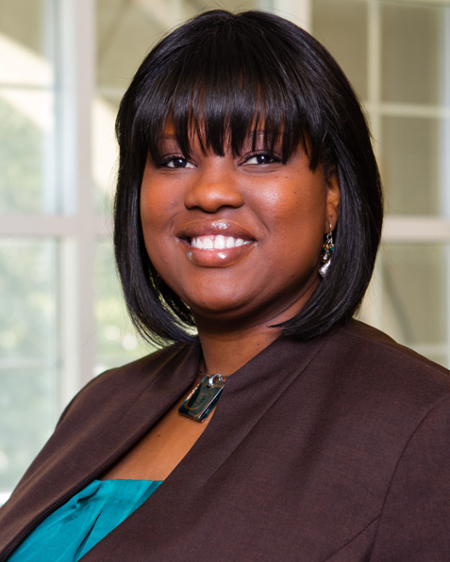 "Satasha is well tested and a strong leader who all through her career has been very successful in imparting a sense of purpose to the work and alignment to the overarching shared vision," said Devinder Malhotra, chancellor of Minnesota State. "She has demonstrated great interpersonal skills which enables her to facilitate difficult conversations, build coalitions, get buy in, and prepare our colleges and universities to secure their future. She is the clear choice to be the next senior vice chancellor for academic and student affairs."
Dr. Green-Stephen has over 20 years' experience in higher education and brings a deep and broad record of accomplishment in academic and student affairs leadership at both the campus level as well as at large, complex systems.
She currently serves Minnesota State as associate vice chancellor for academic affairs, a role she has held since 2018, providing leadership in the teaching and learning enterprise throughout the Minnesota State colleges and universities.
In this capacity, her many accomplishments include co-convening the Minnesota State Taskforce on Law Enforcement Education Reform – a group formed in the aftermath of the death of George Floyd to examine initiatives, programming, and priorities related to an anti-racist law enforcement education and make actionable recommendations to the chancellor and trustees. The recommendations of the taskforce are in the process of being implemented by the 24 Minnesota State colleges and universities that offer programs in law enforcement, criminal justice, and related fields.
She also advanced the implementation of 25 Transfer Pathways that allow students to transfer from colleges to universities within Minnesota State through a multi-campus articulation; successfully restructured the Academic Affairs unit with the creation of the Academic Programs and Quality Assurance team; created the inaugural system-wide Annual Accreditation and Assessment Conference where faculty, staff, administrators from Minnesota State, and leadership from the Higher Learning Commission provide best-practices in creating and maintaining a culture of assessment; and created the system-wide Teacher Education Committee elevating P-12 and teacher education reform.
Prior to joining Minnesota State in 2018, she served Chicago State University as associate provost for academic affairs and interim associate provost for academic affairs and dean of the College of Education. She also served the New York Institute of Technology (NYIT), the University of Alaska Anchorage (UAA), and the State University of New York-Buffalo State College (SUNY-BSC). She has held the rank of associate professor at Chicago State University, NYIT, and UAA, and the rank of assistant professor at SUNY-BSC.
She holds a bachelor's degree and a master's from Texas A&M University-Kingsville, a doctorate from The University of Texas at Austin, and a Juris Doctor from the University of Illinois Chicago, School of Law.
As senior vice chancellor, her responsibilities will include providing strategic leadership and support to deliver on the system's academic and student services mission and serving as a strategic resource to design and deliver innovative programs that support the system's goal of Equity 2030. She will lead four strategic organizational units including academic affairs, student affairs and enrollment management, educational innovations, and research.
Green-Stephen succeeds Ron Anderson who has served as senior vice chancellor for academic and student affairs since 2015 and has announced his intention to retire.
###
Minnesota State includes 30 community and technical colleges and seven state universities serving approximately 340,000 students. It is the third-largest system of two-year colleges and four-year universities in the United States.