Posted: April 20, 2022
Contact: Doug Anderson, doug.anderson@MinnState.edu, 651-201-1426
ST. PAUL, Minn., April 20, 2022 – The Board of Trustees of the Minnesota State Colleges and Universities has named Joy Bodin to serve as interim president of Hennepin Technical College (HTC). The appointment becomes effective June 1.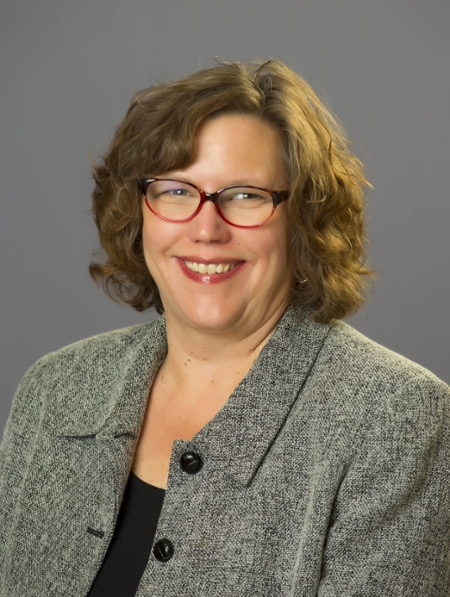 "Joy Bodin comes with strong knowledge of Hennepin Technical College as well as the leadership skills and expertise the college needs now," said Devinder Malhotra, chancellor of Minnesota State. "She is a strategic and transparent leader with a commitment to career and technical education. Her ability to build relationships and consensus positions her well to navigate the college through this transition."
Bodin is currently the vice president of academic and student affairs at Central Lakes College, a member of Minnesota State with campuses in Brainerd and Staples, Minnesota. Serving in this capacity since 2017, her responsibilities include providing leadership and vision in all areas of academic affairs, student affairs, information technology, and institutional effectiveness. Her many accomplishments include leading efforts to develop new technical programs and transfer pathways, leading initiatives around student success to break down barriers for all students, and promoting a culture of caring by building relationships throughout campus.
Previously, she served Hennepin Technical College from 1992 to 2017 in several capacities including director of marketing and admissions, dean of industry, interim dean of students, and most recently as academic dean.
She holds a bachelor's degree from Metropolitan State University and a master's from Capella University.
The search for a permanent president will begin in the fall.
About Hennepin Technical College:
Hennepin Technical College (HTC) is the largest stand-alone technical college in Minnesota. With campuses in Brooklyn Park and Eden Prairie, the college offers degree and non-degree courses in over 45 programs. Achieving a high job placement rate, HTC prepares students for in-demand and high-paying employment opportunities.
###
Minnesota State includes 30 community and technical colleges and seven state universities serving approximately 350,000 students. It is the third-largest system of two-year colleges and four-year universities in the United States.