Posted: March 22, 2023
Contact: Doug Anderson, doug.anderson@MinnState.edu, 651-201-1426
ST. PAUL, Minn., March 22, 2023 – The Board of Trustees of the Minnesota State Colleges and Universities has named Timothy Downs to serve as president of Minnesota State University Moorhead. His appointment becomes effective July 1, 2023.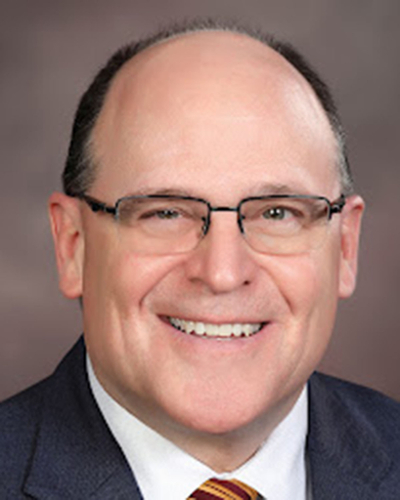 "Dr. Downs brings considerable expertise and keen insights into the changing nature of higher education," said Devinder Malhotra, chancellor of Minnesota State. "He is a great communicator and a person who is strongly committed to being an ardent supporter of students and the innate missions of a regional comprehensive university anchored in liberal arts and sciences. Without a doubt, he is the right leader at this point in the university's history."
Downs is a leader known for facilitating transformational change and positioning campuses to meet current and future demands and needs. In past roles he has dedicated himself to student success and sustaining a campus culture that facilitates a spirit of belonging. Bringing enrollment management skills and strong financial acumen, he is an accomplished fundraiser who has successfully cultivated a shared vision with stakeholders and investors.
He currently serves Cal Poly Humboldt as interim chief of staff where he is responsible for coordinating efforts among all divisions within the university.
Previously, from 2016 to 2021, he served as president/CEO of Northern State University (NSU), a member of the South Dakota Board of Regents System with enrollment of 3,500 students and 330 employees.
Under his leadership, NSU revised its campus strategic plan, including a refinement of its mission and vision, and revised its recruitment and enrollment plan to stabilize undergraduate enrollments, increase graduate enrollments, and increase student retention.
He worked to sustain respectful and supportive learning communities to serve all members of campus with respect and dignity.
He designed and led a capital campaign that raised over $62 million, raised additional endowed scholarship funds totaling $5 million, and, in total, received over $110 million in gifts to the university during his five-year tenure at NSU.
He facilitated efforts that yielded 20 new academic programs and partnerships, including a graduate program expected to become a national benchmark in special education.
His efforts have helped to confirm NSU as a regional economic and workforce development partner and build exceptional relationships with the community.
Previous engagements include serving as provost and chief academic officer at Niagara University (NY) from 2011 to 2016, and Gannon University (PA) from 2002 to 2011.
He holds a bachelor's degree from California State University, Sacramento, a master's from West Virginia University, and a doctorate from the University of Oklahoma.
Dr. Downs will succeed Anne Blackhurst who has served MSUM as president since 2014 and has announced her intention to retire.
About Minnesota State University Moorhead
Minnesota State University Moorhead (MSUM) is a four-year, comprehensive university serving over 5,000 students in the thriving Moorhead/Fargo region. With a tradition in the liberal arts combined with innovation and technology for today's challenging careers, MSUM offers 129 majors, emphases and options, 12 pre-professional programs, 15 graduate degrees, 39 certificate programs, 26  teacher licensure/endorsement programs, and a doctorate of education in educational leadership. MSUM enjoys a national reputation for programs in education, business, film/animation, social work, biosciences, nursing, and project management, and is included on several 'best of' lists for its nationally accredited graduate programs in healthcare, business, and education. Infused with "Dragon Spirit," MSUM is a member of Minnesota State and a member of the Tri-College University -- a partnership with Concordia College, Minnesota State Community and Technical College, North Dakota State University, and North Dakota State College of Science.
###