Posted: May 9, 2023
Contact: Doug Anderson, doug.anderson@MinnState.edu, 651-201-1426
ST. PAUL, Minn., May 9, 2023 – The Board of Trustees of the Minnesota State Colleges and Universities has appointed Scott Olson to serve as the next chancellor of Minnesota State, effective August 1, 2023.
"Scott has deep roots in Minnesota State and is known throughout the system as a collaborative and strategic leader," said Roger Moe, Minnesota State board chair. "He has amassed an outstanding reputation in every role he has played, and has the skills needed to build a common vision of what Minnesota State can become. We are very pleased that he has accepted our offer to serve as the next chancellor of Minnesota State."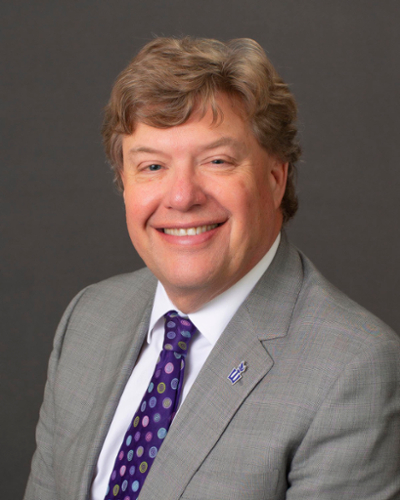 Dr. Olson is an experienced higher education professional with a background both as a tenured professor and as a senior administrative leader. His strong advocacy for shared governance is well-known, as is his reputation for supporting students and his firm commitment to diversity, equity, and inclusion.
"I am both honored and humbled to be selected to serve as chancellor of the Minnesota State system," said Olson. "I will work diligently to meet the opportunities as well as the challenges that lie ahead. What our colleges and universities do every day is nothing short of remarkable, and I look forward to working collaboratively with our faculty, staff, business partners, community leaders, and especially our students, towards a prosperous, inclusive, and innovative future."
Dr. Olson has served as president of Winona State University (MN) since 2012. Under his leadership, and through the hard work of the faculty, staff, and administration, Winona State has earned a reputation for academic excellence and has become known for delivering high rates of student success. The university has appeared in several regional rankings including the "Top 40 institutions in the Midwest" by U.S. News, the "Best Colleges in the Midwest" by the Princeton Review, and several others.
Throughout his 20-year career in the Minnesota State system, Dr. Olson has been a leader in major strategic initiatives, including development of the Centers of Excellence, transfer pathways, NextGen, and Equity 2030. He is an advocate for both system-level solutions and the need for campus autonomy to meet local needs.
Dr. Olson is also known as a strong advocate for advancing diversity, equity, and inclusion. Under his leadership, WSU increased enrollment of students of color by 95 percent, cut outcome gaps almost in half, and achieved the highest success rates of students of color among the colleges and universities of Minnesota State.
Other highlights of his tenure at Winona State include the completion of several strategic initiatives, including Education Village, a multi-year capital project to provide integrated, flexible, state-of-the-art learning and teaching spaces for students, teachers and school professionals; co-hosting the Winona Mini-Session of the Minnesota House of Representatives; and the Leading Energy Savings & Sustainability (LESS) initiative, a $12 million campus-wide project that addressed $7.5 million in deferred maintenance, and will save $26 million over the project's lifetime.
Prior to his appointment to WSU, Dr. Olson served Minnesota State University, Mankato as provost and vice president for academic and student affairs from 2003 to 2012. He also served the Minnesota State system office as interim vice chancellor for academic and student affairs for 13 months from 2010 to 2011. Previous engagements include Ball State University (IN) between 1998 and 2003, and Central Connecticut State University between 1985 and 1998.
Dr. Olson holds a bachelor's degree, a master's degree, and a doctorate from Northwestern University (IL).
Olson will succeed Devinder Malhotra who has served as chancellor of Minnesota State since 2017 and has announced his intention to retire, effective July 31, 2023.
###
Minnesota State includes 26 community and technical colleges and seven state universities serving approximately 300,000 students. It is the third-largest system of two-year colleges and four-year universities in the United States.