Promeet Singh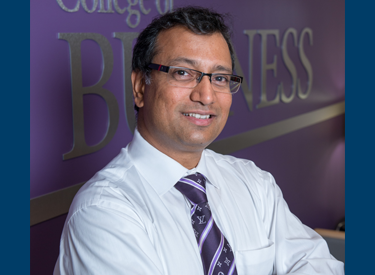 Introduction to Business
I have worked in advertising, sales, marketing, and supply chain management. In 2002, I helped start Dell's first sales center outside the US. I then worked for IBM where I led a supply chain management team in Bangalore, India, at IBM's largest procurement operations center in the world. I worked with corporations for 15 years before moving into academics in August 2019.

My academic credentials include:

MBA (Marketing) - Symbiosis Institute of Business Management

MBA (Finance) - James Madison University

MA (Technical Writing) - James Madison University

MA (Conflict Resolution) - Eastern Mennonite University

Ed. D. - Minnesota State University, Mankato

I enjoy exploring how each person in an organization can contribute in various ways to achieve great things, and how good leaders can motivate people to make a difference.
Many of us do not know our own potential, so we need to make the most of every learning opportunity to help us discover what we are passionate about. I like this quote by R. Buckminster Fuller: "There is nothing in a caterpillar that tells you it's going to be a butterfly."
When I was in India, my favorite activity and sport was soccer. After moving to Minnesota I fell in love with ice-skating, and indulge in my favorite activity year-round.