Training for Healthcare Professionals
The Healthcare Training Network offers high-quality healthcare training programs that align with the current needs of our state. Whether you are looking for a career change, seeking new employees or training your existing staff, Minnesota State is your partner for all of your healthcare training needs.
Nursing Assistants are needed throughout Minnesota.
Get Started in Healthcare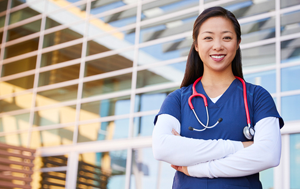 Are you considering a career in healthcare, but are unsure where to start? Learn about three easy ways you can quickly start your healthcare career.
Courses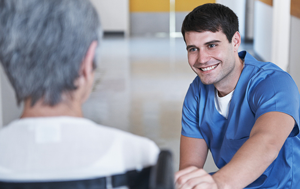 Learn about the types of healthcare training courses we offer.
Search Courses
Toll-free: 833-905-WORK
Contact us by phone, chat, or email us.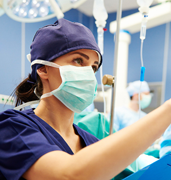 The Healthcare Training Network provides:
Continuing Education Units
Expert Instructors with on the job and classroom experience
Healthcare training equipment, labs and simulations
Multiple delivery methods to meet your needs: in-person, online, hybrid, virtual
Lectures with hands-on skill development
Customized training to meet the needs of your employees and facility.
Let Minnesota State be your partner of choice for all of your training needs.
FAQs
Job Seekers and Health Care Professionals
Depending upon your circumstances, there may be state or federal funds that can help you gain the skills you need to find a job and advance your career (example: money to help people who were laid off from work, services for people with disabilities, etc.). Contact a CareerForce representative to see if you qualify for the programs below or other assistance:
Workforce Innovation and Opportunity Act (WIOA)
WIOA helps pay for training to give workers a chance to learn the skills and knowledge needed to compete in the new economy. If you are eligible for the WIOA program, look for courses marked "W-E" in the course title. These courses have been certified as eligible for WIOA funding.
Dislocated Worker Funds
If you were laid off (or notified that a layoff is coming) through no fault of your own, you might be eligible for career development, job search, and other services.
Some employers offer education assistance. Contact your supervisor or human resources representative to ask about tuition reimbursement or other benefits available to you.
Once you complete the nursing assistant training, you can take knowledge and skills tests to become certified. Visit
Nursing Assistant Testing
to find information about the tests, test prep, and links to help you find testing locations and dates/times.