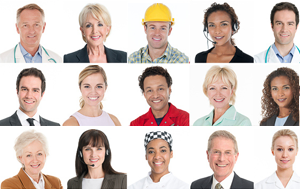 Are you ready to start a new career? Do you need (re)certification to demonstrate you have the skills required for a job? Or are you looking for professional development to advance your skills and career?
With 33 colleges and universities across 54 campuses, we offer training to help you achieve your career goals. What we offer:
Flexible scheduling options – many classes are "open enrollment" throughout the year.
Short-term training – gain skills in just a few weeks or months
Industry certifications and certificates that demonstrate to an employer you have the skills needed for a job.
Simple to apply - no application fee
FAQs
Nursing Assistants are needed throughout Minnesota, and training programs are being offered free of charge through January 2022.
Sign up here
to let us know you are interested. 
Depending upon your circumstances, there may be state or federal funds that can help you gain the skills you need to find a job and advance your career (example: money to help people who were laid off from work, services for people with disabilities, etc.). Contact a

 

CareerForce representative

 

to see if you qualify for the programs below or other assistance:

Workforce Innovation and Opportunity Act

 

(WIOA)
WIOA helps pay for training to give workers a chance to learn the skills and knowledge needed to compete in the new economy.  If you are eligible for the WIOA program, look for

 

courses marked "W-E"

 

in the course title.  These courses have been certified as eligible for WIOA funding.  
Dislocated Worker Funds
If you were laid off (or notified that a layoff is coming) through no fault of your own, you might be eligible for career development, job search, and other services.

Some employers offer education assistance. Contact your supervisor or human resources representative to ask about tuition reimbursement or other benefits available to you.
Make sure you have the financial support to take care of yourself while you are in training.  Learn about

 

support services

 

that offer help with child care, financial support, food support, transportation, and more.
Professional Development to Advance Your Career
We can help you up-to-date on your professional skills. Preview some of the training topics we offer. Or contact us to discuss your needs.
---
Sample Topics
Business Software - Adobe Pro/Adobe Forms, Microsoft Office (Access, Excel, Word, Outlook), Microsoft Teams, PowerPoint, Publisher, Quickbooks for Business
Human Resource Topics - Drugs and Alcohol in the Workplace, Employee Benefits, Employee Retention and Hiring Improvements, FMLA, Gender Sensitivity, Healthy Workplace Culture, Pension & Profit Sharing Plans, Violence in the Workplace
Leadership and Management - Building Trust in the Workplace, Change Management, Communications, Conflict Resolution, Creative Problem Solving, Critical Thinking, Employee Engagement and Motivation, Leadership and Team Building, Lean, Presentation Skills, Project Management, Six Sigma, Supervision and Management, Systems Thinking
Other -  Accounting/Bookkeeping, Administrative Professionals, Business Architecture, Entrepreneurship, Customer Service, Social Media (LinkedIn, Facebook, Twitter)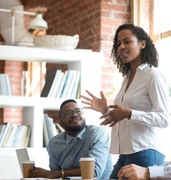 (Re)Start Your Career
Are you ready to start a new career? We have short-term training to help you quickly move into an in-demand career. Consider the options below. Or explore in-demand careers and training to get started.
---
Sample Topics
Agriculture and Natural Resources - Veterinary Assistant,

Certified Water and Wastewater Professional

Construction & Trades - Drywaller, Electrician, Plumbing, Building or Home Construction Inspection, Building or Property Maintenance and Management, Boilermaking, Heating, Ventilation, Air Conditioning (HVAC), & Refrigeration 

Healthcare - Medical Insurance Specialist or Biller, Medical Office Assistant, Medical Transcription, Health Aide, Home Health Aide/Home Attendant, Nursing Assistant and Patient Care Assistant (PCA), Medication Aide, Phlebotomy Technician, Nutrition, Licensed Practical Nurse (LPN), Medical Assistant, Pharmacy Technician, EMT, Paramedic
Manufacturing - Boiler Operations, Electrical Technician, Forklift Training, Chemical System Pumps, Water Distribution Pumps, American Gas Association Training (AGA), Small Engine Repair, Welding, Blueprint reading, sheet metal, CNC Machining, Basic Electricity/Electronics, LEED Green Exam Prep, SolidWorks, AutoCAD, Geometric Dimensioning and Tolerance (GD&T), Manufacturing Skills Standard Council Certification (MSSC)
Marketing & Sales - Sales Operation Online Certificate Program, Digital Marketing Certificate. Entrepreneurial Marketing, Video Marketing
Office & Support - Bookkeeping, Project Management, Computer Skills, Banking, Customer Service, Office Software
Transportation -  Commercial Drivers Licence (CDL) A, Commercial Drivers License (CDL) B, Basic automotive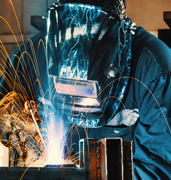 Are you looking for training in a critical and high-demand industry?  Consider the highlighted training options below.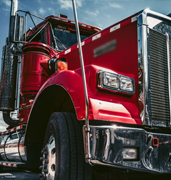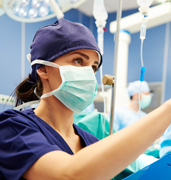 Get Help
Do you need help finding training?  Representatives are waiting to assist you.  Chat with us at the Info Hub.
Toll-free: 833-905-WORK
International: +1-651-5568456
MN Relay: 800-627-3529