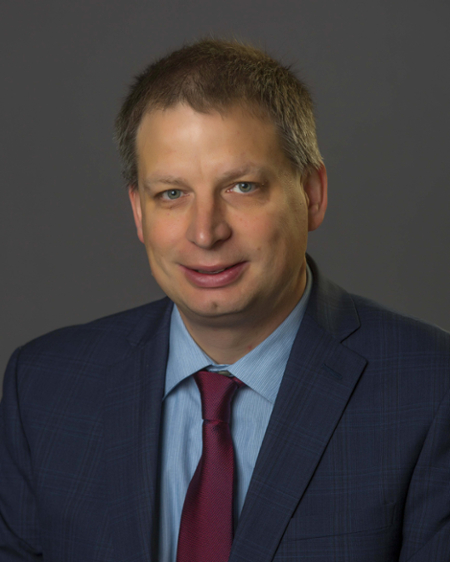 William Maki
Vice Chancellor for Finance and Facilities
651-201-1732
William "Bill" Maki was appointed Vice Chancellor of Finance and Facilities in March, 2020 after serving as the Interim Vice Chancellor since May 2019. Prior to this appointment, Bill served as President of the Northeast Higher Education District (NHED) from 2015. The Northeast Higher Education District includes the five two-year colleges in Northeast Minnesota: Hibbing Community College, Itasca Community College, Mesabi Range College, Rainy River Community College and Vermilion Community College.

Bill previously served as the Vice President of Finance and Administration at Bemidji State University and Northwest Technical College from 2004 to 2015. He started his career in higher education administration in northeastern Minnesota where from 1995 to 2004 he served at NHED as the chief financial and facilities officer, and at Itasca Community College as dean of student and administrative services, director of finance and facilities, and business manager/business officer.

He holds an associate degree from Vermilion Community College, and a bachelor's degree in accounting and a master's degree in business administration from the University of Minnesota Duluth. He also attended the Harvard Graduate School Institute for Educational Management in 2012 and also holds an inactive CPA license.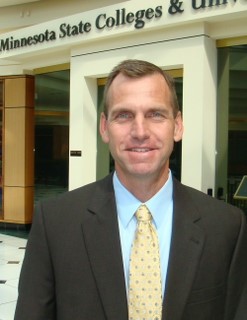 Brian Yolitz
Associate Vice Chancellor for Facilities
651-201-1777
Brian joined the Minnesota State Colleges and Universities system on August 18, 2010. He retired after 27 years of service with the United States Air Force. His final assignment was as Director of Installations at Headquarters, US Air Forces Central, Shaw AFB, South Carolina. His responsibilities included planning and execution of $2.1B in construction, service and commodity contracts for the Air Force. Brian has a bachelor´s degree in Civil Engineering from UW - Platteville, a master's degree in Engineering Management from the University of Alaska and a master´s degree in National Resource Strategy from the National Defense University.
Denise Kirkeby
Director for Financial Reporting
651-201-1736
Denise Kirkeby, Financial Reporting System Director has 19 years of financial reporting experience in higher education and government. Denise oversees the following units within the system office: financial reporting, campus assistance, loans, business office and special project units. Denise joined Minnesota State in 2002. Prior to Minnesota State, Denise held the position of Financial Reporting Specialist at Minnesota Management and Budget. Denise is an alumna of the Minnesota State system, having graduated with a certificate from Dakota County Technical College's travel program. She also attended Century College and graduated from Metropolitan State University with an MBA in 2006.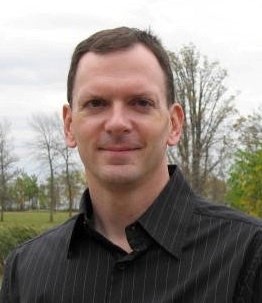 Steve Ernest
System Director, Financial Planning and Analysis
651-201-1710
Steve Ernest has served as System Director for Financial Planning and Analysis since joining Minnesota State in September of 2018. His team is responsible for overseeing and supporting Minnesota State's budget process and providing a wide array of financial analysis and data.
Prior to joining Minnesota State, Steve served for fourteen years as Chief Financial Officer for the Minnesota Department of Agriculture. He has also served as a non-partisan Legislative Fiscal Analyst for the Minnesota Senate.
Steve is a Minnesota State alumnus, with BA and MBA degrees from St. Cloud State University. He also has an MA in International Communication from American University in Washington, DC.
Steve Gednalske
System Director, Tax and Financial Services
651-201-1657
steven.gednalske@minnstate.edu
Steve joined the Minnesota State team in 2002. He has oversight responsibilities for tax planning, training and compliance. Tax Services partners with campuses to ensure tax compliance with student payroll, nonresident alien taxation, year-end tax reporting, sales tax, and unrelated business income tax reporting. Tax Services collaborates with campuses to address any tax issues, notices or audits. For six years Steve volunteered to lead the Collaborative Sourcing Team which created several internal and external procurement strategic partners which resulted in creating innovative efficiencies and cost savings in the procurement area.
Before joining Minnesota State, Steve worked for Deloitte in the public accounting sector and as a Senior Tax Specialist at Supervalu, Inc. Steve currently serves as a Board Member of the St. Louis Park Dollars for Scholars and on the Financial Advisory Committee of St. Louis Park Schools.
Steve has a BS in Accounting from the University of South Dakota, a Masters of Business Taxation from the University of Minnesota, and an MBA from the University of St. Thomas.
Tim Anderson
System Director, Procurement and Contract Management
651-201-1445
timothy.anderson@minnstate.edu
Tim has been with Minnesota State since 2012 and is the System Director for Procurement and Contracting. Tim brings strong leadership and enterprise-wide experience to this position. In this role, among many strategic initiatives, Tim will focus is on procurement with the implementation of Workday and the expansion of enterprise shared services.
Before his current role, Tim was the System Director for Student Success Technologies. In that role, he has led many system-wide request for proposals and has negotiated several enterprise-level contracts that have advanced student success strategic initiatives. Prior to joining Minnesota State, Tim spent over 20 years managing large complex information technology projects in the private sector including the implementation of an ERP system and the development of new operating procedures.
He holds a doctorate degree in organizational leadership from Grand Canyon University and bachelor's and master' degrees from the University of Phoenix.